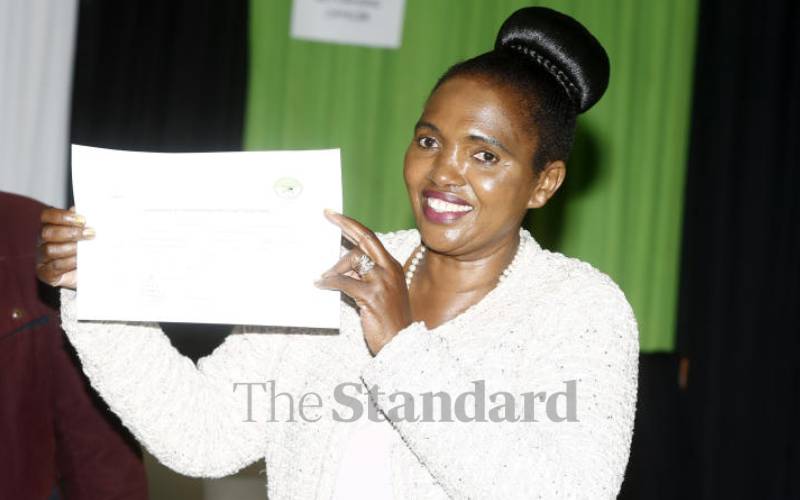 The Nakuru Senate seat currently held by Ms Susan Kihika has attracted a mix of veterans and newcomers.
With the Independent Electoral and Boundaries Commission (IEBC) having cleared candidates, the battle has entered high gear.
Kihika has trained her sights on becoming Nakuru governor under Deputy President William Ruto's United Democratic Alliance (UDA).
IEBC had gazetted 13 candidates for the seat but Kiprono Kemboi and Mary Ndegwa quit after they failed to raise the required 2,000 signatures to be cleared.
The candidates are former Naivasha MP John Mututho (ODM), former Subukia MP Koigi Wa Wamwere (independent), Lawrence Karanja (Jubilee), Tabitha Karanja (UDA), Daniel Kimani of Ford Kenya.
Michael Wechuli of ANC and independent candidates Boniface Mwai, Samuel Muraya, Thomas Mwangi, Mwangi Githenya and Crispus Wathimba are also in the race.
Koigi, a renowned multiparty democracy advocate has his time in politics dating back to the days of founding President Mzee Jomo Kenyatta. He was first elected as Nakuru North MP (now Subukia) in 1974 but was later detained for three years.
He was released from detention after Mzee Kenyatta's death in 1978 and was re-elected in the constituency in 1979. His clamour for multiparty democracy and radical position against the subsequent government saw him detained again.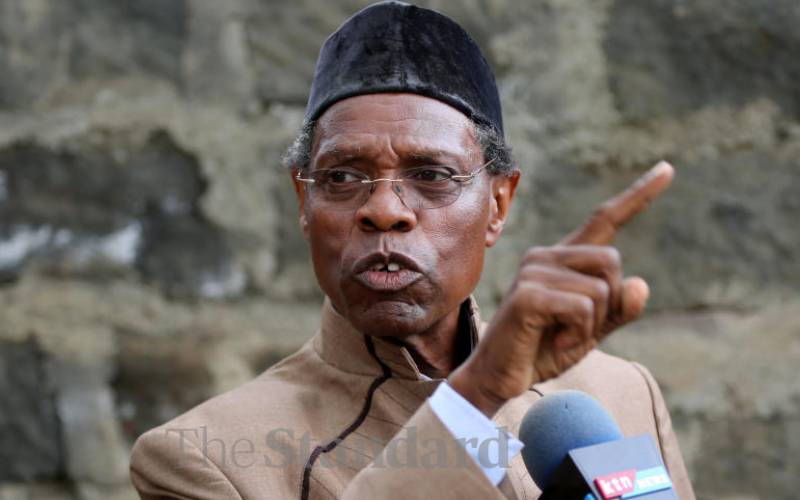 He made a comeback in 2002 as Subukia MP after which former President Mwai Kibaki appointed him as Assistant Minister for Information. He, however, lost the seat in 2007 and formed Chama Cha Mwananchi Party which he folded up in 2017 and joined the Jubilee Party.
Koigi's attempt to make another comeback failed in 2017 when he vied for the Nakuru Senate seat as an independent. He was floored by Kihika. For a second time, Koigi has thrown his heart in the ring for the same seat again as an independent candidate and exudes confidence that he will clinch the seat.
Best man for the seat
"We need a leader who will clean up our politics. Being an independent candidate doesn't mean I can't win. I am prepared to face my opponents at the ballot," said Koigi.
According to him, he is the best man for the job. He says he has more experience than his competitors.
"I have vast political experience spanning decades. This means I am the best candidate to be the Nakuru senator. My call on the IEBC is to conduct a free and fair election," said Koigi.
Mututho of ODM, on Azimio la Umoja coalition affiliate, is also seeking to rekindle his career after 10 years in the political cold. He served as Naivasha MP between 2007 and 2012.
In 2013, Mututho lost the seat to John Kihagi who also served for one term. Mututho in 2017 vied for Nakuru governorship as an independent candidate but lost to Governor Lee Kinyanjui. "I decided to go for the Senate seat to vouch for more resources to come to Nakuru as it deserves. We also need an equally strong oversight for the billions we get," said Mututho.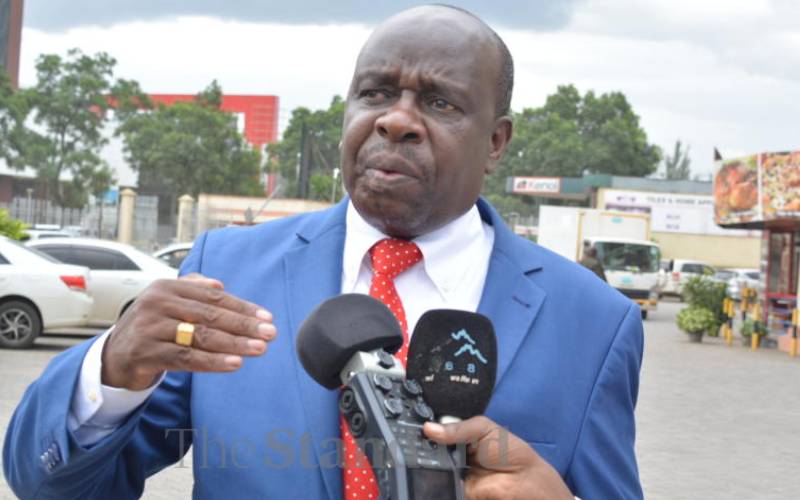 Mr Lawrence Karanja, a first-time politician, however, says it is time for change in Nakuru politics, pegging his confidence on his performance in his previous capacities.
He served as chairperson of the Nakuru Municipal Board and most recently, as the Chief Administrative Secretary for Industrialisation.
"I was in the lead in the elevation of Nakuru to city status. After my appointment to the national government, I maintained my network with Nakuru and championed various programmes," said Karanja.
Tabitha Karanja of Keroche Breweries said that her clearance was one huddle down to clinching the seat on a UDA ticket.
"There is a lot of legislation that I am committed to pushing in relation to our social and economic frameworks. I will have my eyes on every billion disbursed to Nakuru from the various sources to ensure they are prudently utilized on a priority basis," said Tabitha.
She admitted that in the race are political veterans who will pose a challenge to her bid but exuded confidence that she will bag the seat.
"I am a first-time entrant into politics. I have closely monitored our politics and realised it is not much different from running an enterprise like Keroche. It is all about leadership qualities and the will of the people in supporting me," said Tabitha.
Observers say Tabitha, coming from the corporate world, will need to grow a thick skin to withstand the storm and the murky political waters .
"She will require more than her corporate skills to navigate the political minefield. She is facing seasoned and experienced politicians, some of who have served in detention and are used to the political streets," says Gitile Naituli, a professor of leadership and management.
Her campaign has been premised on increased national government allocation to the county, prudent use of resources, lobbying for a good business environment for small businesses to grow, and ensuring unity among communities living in the region.
Kimani, Wechuli, Mwai, Mwangi and Wathimba and Muraya are all new in county politics.
Wechuli who runs a charitable organisation says that this is an opportunity to change the perspective of Kenyan politics being dominated by veterans.
"Nobody should be termed as a veteran when there has not been any impact from their leadership. There are many issues ignored or given little attention," said Wechuli.
The youthful candidate of ANC said he will ride on the youth factor and the work he has done under his organization.
"There is a lot I have achieved outside politics with my meagre resources. I am also banking on the majority of youthful voters to support my bid in August," said Wechuli.
Kimani of Ford Kenya said it was time for the youth to lead. He says past leaders had presided over poor policies that have left many Kenyans frustrated. "We need people who can address the challenges of today with progressive policies. The youth have to guard their future which has been taken down by the so-called veterans," said Kimani.