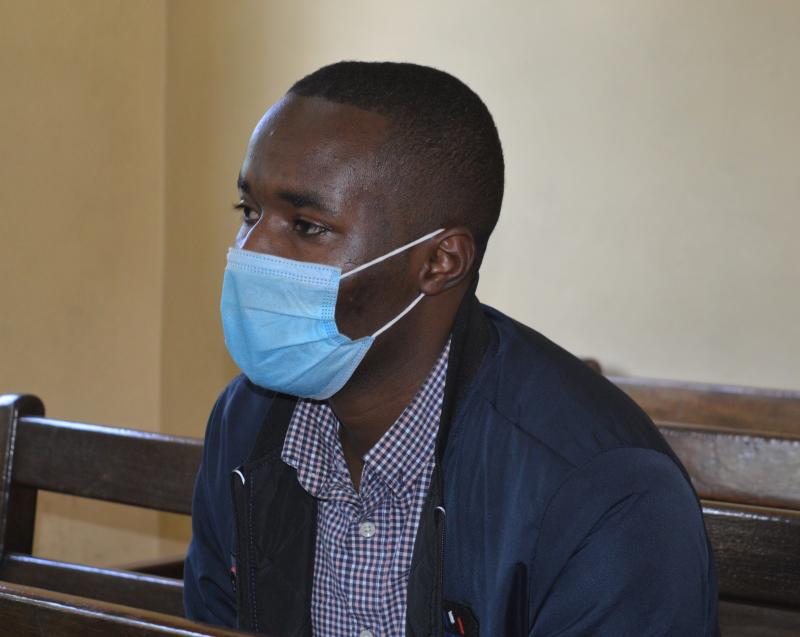 The girlfriend of a man accused of killing an Egerton University student has linked him to the December 6, 2020 murder.
Diana Githiomi, who had been dating Eric Maingi since 2016 and begot a son together, said he made sexual advances towards Eunice Njeri.
Ms Githiomi told Nakuru Justice Teresia Matheka on Wednesday that she was a good friend of Njeri and they used to cook together in her house. At the time, Maingi was living in Meru.
She testified that she had briefly lived with Njeri during the Covid-19 pandemic and she used to sleep on the couch before she rented her own house.
Maingi is accused of killing Njeri and dumping her body in the shallow waters of River Subuku in Njoro, Nakuru County on December 7, 2020.
Ms Githiomi said Maingi approached Njeri seeking sexual relations, but things got sour between them when Njeri turned down his advances.
She believes Maingi had something to do with Njeri's death because she said she noticed he had injuries on his right hand.
"He was not in the house on the night Njeri was allegedly murdered and he cautioned me not to tell police what happened between him and Njeri because it would land him in trouble," she said.
Njeri was a fourth-year student pursuing a Bachelor's degree in clothing, textile and interior design at the university.
A post-mortem dated December 10, 2020, showed that Njeri died of strangulation. She was laid to rest on December 18, 2020, in Nanyuki. The case will proceed on May 24.