Notorious gang leader shot dead by police during robbery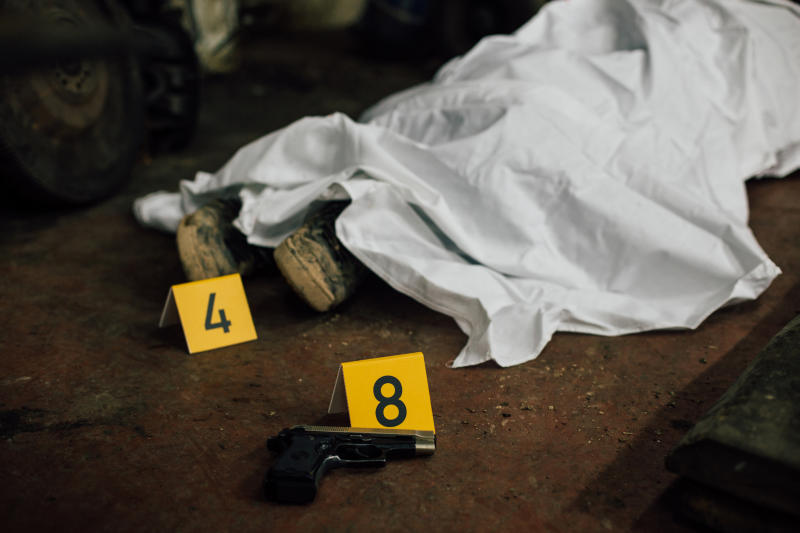 A suspect believed to be the ring leader of a gang that has been terrorising the Subukia business community has been killed.
The suspect, popularly known as Davie, was shot by officers who had responded to a distress call from a trader.
Subukia Sub-County Police Commander Sarah Chumo told The Standard that the incident happened a few metres from Subukia Police Station.
"The female trader realised that her electronics shop had been broken into at around 4am. She sneaked out of her house and walked to the police station to report," said Chumo.
The police boss said officers were deployed to the scene and they found the gang packing the electronic goods.
They ordered the gangsters to surrender but instead, they fled.
"One of the suspects had a firearm while the rest wielded daggers. When the police arrived, three of the suspects fled on a motorcycle that had no registration number," said Chumo.
They left an accomplice behind who then took off on foot. He drew out a dagger and threatened to stab an officer who went after him.
Another officer shot him in the leg to immobilise him. "He fell 100 metres away and bled to death," said Chumo.