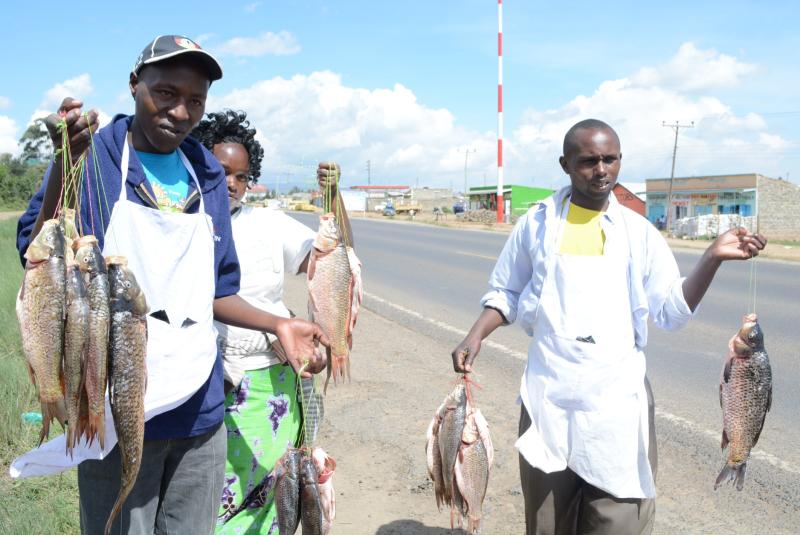 The county government of Nakuru has said it will provide fish hawkers along the highway with freezers and cooler boxes to address the concerns that have been raised over quality and safety.
County officials said this is a stopgap measure even as construction of the Sh239 million fish market along the highway continues, adding that the market will be ready by December and is expected to end the hawking of fish along the highway.
The county government's move to provide the traders with freezers and cooler boxes follows a warning by the Ministry of Health that the fish hawked along the highway is not fit for human consumption.
Nakuru Governor Lee Kinyanjui assured traders that the county is keen to address the matter, and that the process to acquire the cooling equipment has already begun.
"We have heard about the concerns from the department of health and we are working with the fish traders to ensure their products are well stored," he said.
The governor was speaking in Naivasha, where he said the fish market would facilitate storage, marketing, processing, and value addition.