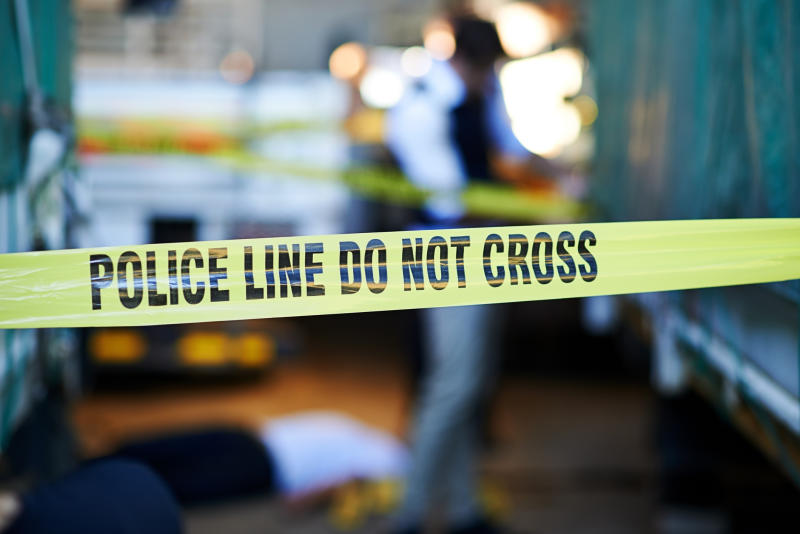 Police in Naivasha are investigating the death of a cleric whose body was found in his house near Mai Mahiu town.
It is suspected the pastor was murdered two days ago before his body was found lying in the family's home by a relative.
Incidentally, the cleric is involved in a police case with other parties over the ownership of a car as the police moved in to open an inquest over the death.
A witness, Joseph Njoroge, said the middle-aged victim who lived alone was found locked in his house with indications of a struggle in the house.
"The house was locked from the outside raising fears of foul play but the police have collected the body and launched their investigations," he said.
Naivasha OCPD Samuel Waweru said the police were waiting for a postmortem report to determine the cause of death.
"At the moment, we are not sure if he was killed or died from natural causes and we are waiting for a postmortem report," he said.
Meanwhile, armed people raided a petrol station along the Nairobi-Nakuru highway and stole over Sh300,000 in after terrorising the attendants for over three hours.
The six suspects first locked up the workers in a store before breaking into the office where the cash was.
The incident comes barely two weeks after another petrol station was broken into and cash stolen.
A witness, Isaac Wainaina said the thugs drove in past midnight and then attacked the attendants.
"They herded the attendants and the watchman into a store then went to the office where money is kept," he said.
The OCPD confirmed the incident adding that the workers had recorded statements though no arrest had been made following the Sunday night incident.
"We suspect that this is the same group that raided a neighbouring petrol station two weeks ago and it's a matter of time before we nab them," he said.