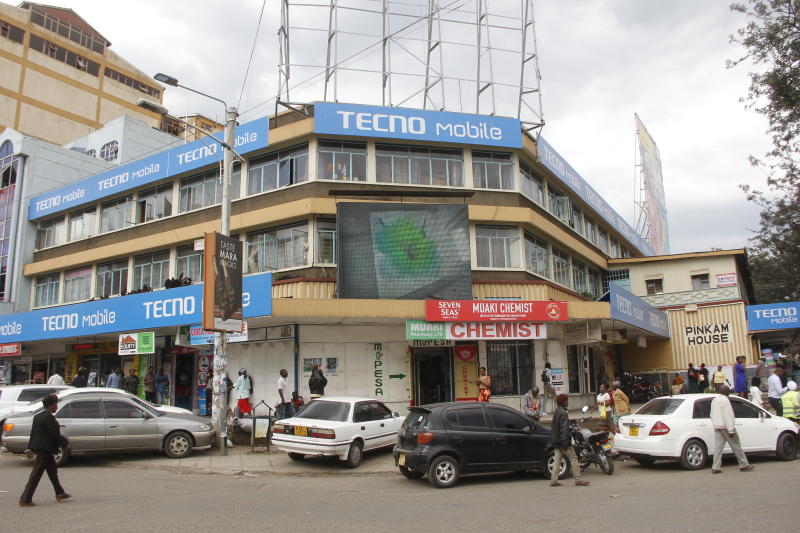 The daughter of former nominated MP Philip Kamau has accused her brother of fuelling the property dispute rocking their family.
Ms Elizabeth Wanjiku moved to court seeking orders to separate her late mother Alice Kahaki's property from the late Kamau's.
Ms Wanjiku, who has six siblings, filed the case following her mother's death on August 25, 1983.
In the case, the applicant said 95 per cent of the property was owned by Ms Kahaki. Their father only owned five per cent.
Ms Wanjiku sued her brother Mr Joseph Njuguna and her four stepmothers. She wants to take control of her late mother's properties.
Ms Wanjiku accused Mr Njuguna of turning against her and their siblings by opposing her case which has led to an inheritance battle.
Ms Kahaki was a businesswoman who is said to have owned Pinkam House in Nakuru town, Molo House, a slaughterhouse, a funeral home, several plots and buildings worth hundreds of millions of shillings.
Other properties include several buildings at Kiambogo in Nakuru town, Rongai, Njoro, Bahati, Longonot, Nanyuki and Embakasi.
Court records show that in 2009, Mr Njuguna filed an affidavit against his siblings in which he claimed all the properties belonged to their father, not their mother.
Ms Wanjiku, who appeared before Justice Teresia Matheka on Monday, said her brother's opposition complicated the property case.
She said their father gave Mr Njuguna most of the properties, including Molo House and prime property in Nakuru town.
Ms Wanjiku said in her father's will dated June 13, 2009, Mr Njuguna's son was to inherit a 12-acre plot in Kiamunyi that belongs to Mr Njuguna's brother Johnson Kibunja.
"My brother Mr Kibunja set up a three-bedroom house in Kiamunyi in 1981 after inheriting the property from my mother. However, my father's will states that Mr Njuguna's son was supposed to inherit the property," she said.
Ms Wanjiku said her father never consulted them when he wrote the will, filed the succession case for her mother's property, or disinherited them.
"I cannot speak for my brother and I do not know if my father consulted him. But what I know is that he sided with him and got the majority share," Ms Wanjiku said.
She added that her four stepmothers; Lucy Wanjiru, Teresia Njeri, Margaret Damat, and the late Winnie Waithera took away her late mother's property. Ms Wanjiku said her father irregularly distributed property to his four wives after her mother died.
Ms Wanjiku wants her mother's assets separated from her father's before they are redistributed, accusing their father of betraying them.
"I want to recover all my mother's assets and distribute them among the siblings," she said.
According to Ms Wanjiku, her mother got married to her father when he was a court clerk in 1951.
He served as a prisons officer in the 1960s, a councillor between 1969 and 1974, and as a nominated MP between 1974 and 1979.
The case will continue on May 5 and 12.