Heavyweights to square off in the Nakuru Town East parliamentary race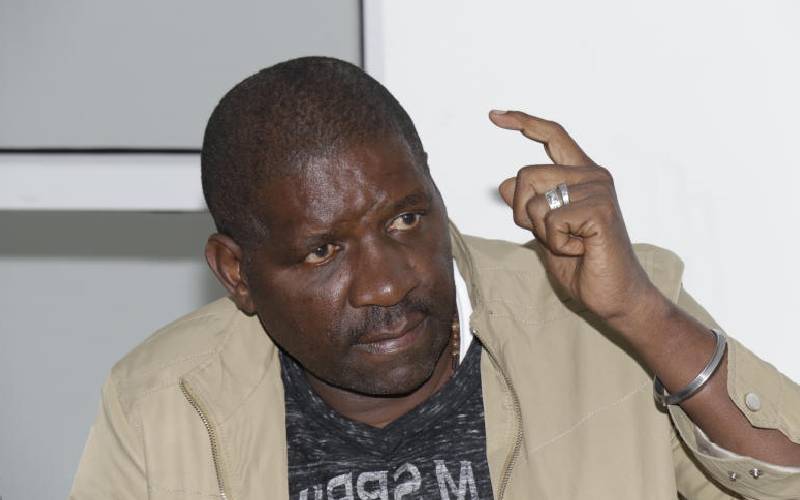 The Nakuru Town East parliamentary race will be one of the hotly contested elections.
Strong contenders have thrown their hats in the ring.
It will be a battle of titans as former Nakuru mayors, MPs and senior politicians face off.
The incumbent MP Mr David Gikaria is set to defend his seat on a United Democratic Alliance (UDA) ticket. He was first elected to Parliament on The National Alliance ticket in 2013 and re-elected on a Jubilee ticket in 2017.
Mr Gikaria became a councillor in 2002 and later rose to mayor, a position he held until 2009.
Mr Gikaria is a great mobiliser and often pulls crowds during rallies. "I don't blow my own trumpet but the people of Nakuru East have confidence in me as their leader. I am ready for the challenge. I am in UDA," said Mr Gikaria.
He dismissed claims that he had not done enough for the constituency, saying that this was being driven by his competitors for political reasons.
"I have tarmacked 25km of roads in Free Area, Kingdom Seekers, Kiratina and Flamingo. I have constructed five new secondary schools from scratch," said Mr Gikaria.
He explained that the new schools were aimed at addressing shortage of student places in secondary schools.
Seeking to oust him are former Nakuru Town MP David Manyara, former Nakuru Mayor Benson Mwangi, county assembly speaker Joel Kairu and Kanu women league coordinator Grace Karuga.
Mr Manyara, the immediate chairperson for Jubilee Party, Nakuru branch has defected to Ubuntu People's Forum (UPF), a party linked to Governor Lee Kinyanjui.
With the revival of Jubilee Party by President Uhuru Kenyatta, Manyara announced his return revealing that he had already printed merchandise with UPF colours and logos.
"What we are looking for is free and fair nominations. Jubilee is regaining its strength and I am seeking its ticket in Nakuru East," said Mr Manyara.
He was recently caught up in a fist-fight with other aspirants at the party branch headquarters as he attempted to assert his authority over new political entrants.
"Nakuru East needs a leader who will put it at par with its neighbours. The constituency has lagged behind, especially on roads and security," said Mr Manyara.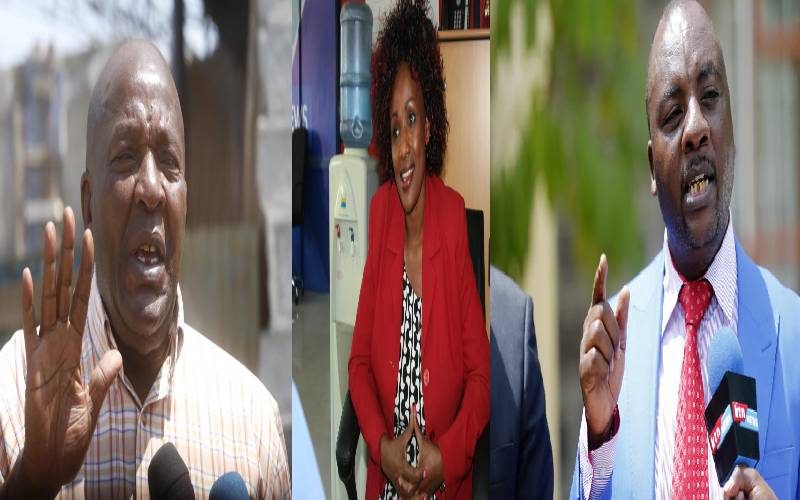 Mr Kairu on the other hand rose from being an engineer to the post of Roads and Public Works executive under the county's inaugural Governor Kinuthia Mbugua.
After the 2017 elections, Mr Kairu pulled a surprise after he was elected speaker, trouncing other strong contenders who had the blessings of the party leadership.
"Having served as a county executive and speaker, I have gained experience on what Nakuru needs. I want to begin my agenda in Nakuru East. Jubilee is my vehicle," said Mr Kairu.
Mr Kairu explained that the constituency has great potential due to its strategic location as part of the city.
"This is an area that contributes greatly to the economy of Nakuru city. It needs infrastructural facilitation to harness its untapped potential to grow the city and its surrounding areas," said Mr Kairu.
Former mayor Mwangi who was a champion for the Building Bridges Initiative (BBI) in the county is also seeking the Jubilee ticket.
Mr Mwangi has been attempting to make a political comeback and unsuccessfully vied for the seat in the 2013 and 2017 elections. In the 2017 polls, Mwangi emerged second with 12,901 votes after Gikaria who garnered 63,108 votes.
"Clean and reliable water supply is a major challenge in Nakuru East. Most of our schools need to be decongested by constructing additional classrooms. Being a major contributor to the county's economy, we need to have proper policies for traders," said Mr Mwangi.
He added that the constituency has been on the spot over insecurity and he would initiate routine meetings with the youth to identify areas of partnerships and support to transform their lives.
"We also have slum areas and municipal housing projects that I wish to work closely with to give people decent affordable housing," said Mwangi.
Ms Karuga is the Kanu candidate. In 2017, she vied for woman representative position but lost to Liza Chelule.
Ms Karuga explained that she is best placed to lead the constituency, noting that she was born and brought up in the area.
"Nakuru East has lagged behind in terms of development and service delivery. Most systems in the constituency require an overhaul for it to be at par with other constituencies," said Ms Karuga.
She explained that apart from women and youth empowerment, she would establish a good working relationship with the government to address challenges in education, security and infrastructure.
Mr Joachim Njui, a Nakuru businessman, is also in the race for the Jubilee Party ticket.
Mr Njui explained that Confirm gang, which reportedly operates from Nakuru, comprises jobless youth who can make clean money and contribute to the economy if well empowered.
"Majority of them are tech savvy but being jobless pushes them to crime. I seek to address unemployment by establishing an ICT hub from where the youth can put their skills to good use."