Bandits strike day after State deploys police reservists in Baringo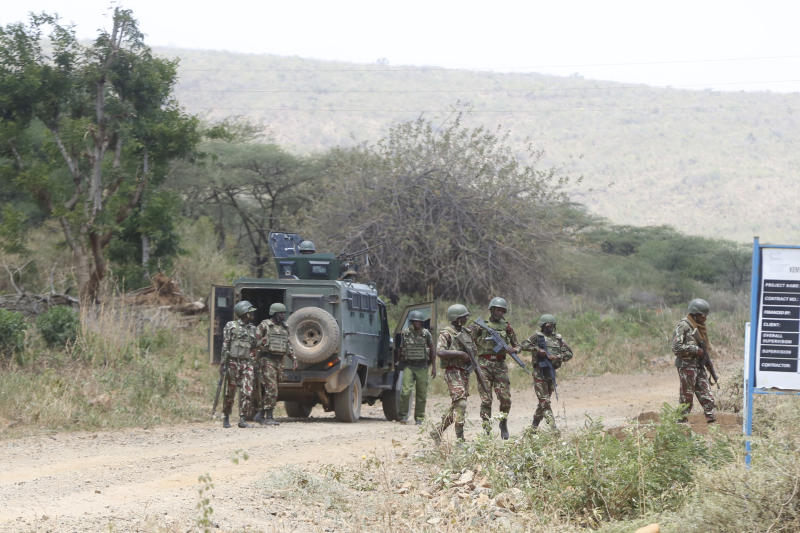 A gang of armed bandits struck Ngaratuko village and drove away with a herd of cattle just a day after the State deployed National Police Reservists to help in containing rising insecurity in Baringo North.
Although no one was injured during the Wednesday evening attack, area police commander Fredrick Odinga said they were yet to establish the exact number of stolen animals
The incident happened a day after the Rift Valley Regional Commissioner Mohammed Maalim visited the troubled area to commission deployment of the reservists.
"The incident occurred this evening, we are still looking for more information in connection to the attack and even establish the exact number of livestock," Odinga said.
The officer said that the security officers have responded after reports were made and that they were on the trail of the attackers in order to arrest the bandits and recover the animals.
He added that as a measure of preventing the bandits from driving away the animals, officers have been placed at strategic points believed to be the routes used by bandits.
Joshua Changwony, a resident, said that the attack occurred a few metres from where a man was killed while fetching water last Friday.
Changwony said that the goats belonging to three families were stolen while they were being taken home by herders.
"The herders vanished after armed persons attacked them and drove away the livestock," Changwony said.
He added that the bandits seem to change tactics to evade security, and that residents had used the route the bandits had been using but failed to get them.
"The attackers were more than 10. The animals were on their way home but the herders were ambushed and animals driven away. That means we are not safe at all.
"We have even received information that bandits had camped within the area and that means they are more than the number we imagined," he said.
Baringo South and North have received 80 NPR which will act as reinforcement to the security due to their familiarity of the terrain.