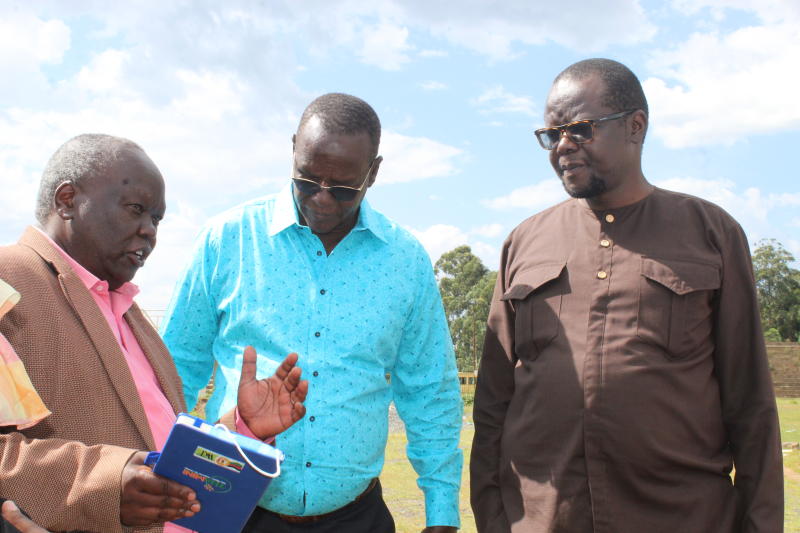 Bomet Governor Hillary Barchok on Monday skipped a tour by Senate's Public Accounts Committee to inspect stalled Bomet IAAF Stadium.
The committee's chair Ochillo Ayacko, who led the team, said Mr Barchok's action was in bad faith, vowing to have him summoned to appear before the committee before the end of this month.
"We are not taking the answers from Deputy Governor Shadrack Rotich and as a committee we have decided that the governor should appear in person at the Senate on a date we are going to communicate," said Dr Ayako.
Rotich told the committee that Barchok had other commitments and could not attend the tour.
"Prof Barchok is committed elsewhere and has asked me to receive you," Rotich told the senator.
Dr Ayacko, however, questioned Barchok's commitment to being accountable for the acts of his administration, saying his decision to skip the committee's visit was not genuine.
He said the fact that Barchok skipped the committee's tour indicated that there was lack of commitment towards completion of the stadium, which has stalled since 2019.
Ayacko, however, said they are going to work round the clock to ensure that locals get value for their tax.
"We are concerned and would like to ensure that the stadium is completed and put to good use by locals," he said.
Rotich's explanation that the county is being frustrated by a land ownership dispute with Bomet University fell on deaf ears, with the committee questioning why the county had not initiated talks to resolve the dispute with the institution.
"We are surprised that the county is using the excuse of the dispute when they have not even put efforts to resolve it. They have not held talks with the university to try and settle the matter out of court and compensate the institution with an alternative land," said Ayacko.
He added: "How do you sit and wait for a solution without putting effort? That is lack of commitment and we will hold the county leadership accountable."
The committee also questioned how the county decided to build a stadium on a disputed land, and even went ahead to award a contract. Ayacko said the county did not exercise due diligence, saying the leadership will be held accountable.
He was accompanied by Turkana Senator Melachy Ekal, Johnes Mwaruma (Taita Taveta) and Nominated Senator Chebeni Mercy.
Last year, Barchok skipped summons to appear before Senate Committee on Roads and Infrastructure over fuel levy expenditure, sparking a row between senators and Council of Governors.
Barchok dismissed the summons, saying the questions had been answered when he appeared before the Public Accounts Committee.
Yesterday, the deputy governor said despite the challenges they were facing, they were optimistic to complete the stadium.
Rotich said a total of Sh257 million had been set a side to complete the project.
The 30,000-seater stadium was started in 2014 by former Governor Isaac Ruto.