Ending Kerio Valley attacks tops county commissioner's agenda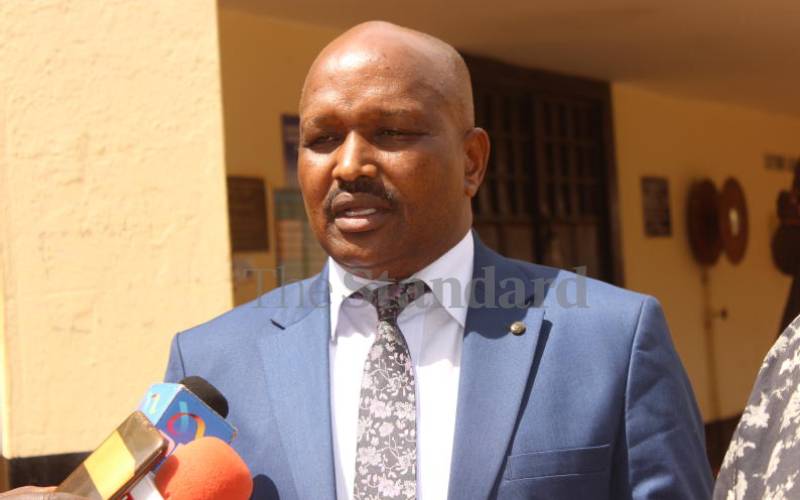 Insecurity in Kerio Valley is among the challenges new Elgeyo Marakwet County Commissioner John Korir is under pressure to address.
Korir, who has reported to his new station, is replacing Dr Omar Ashamed, who served for three years.
As Omar heads to Busia County, Korir who had earlier served as the Keiyo North Deputy County Commissioner, returns to the county at a time insecurity has peaked in the Kerio Valley belt.
More than 50 people have been killed in the last one year and livestock stolen in the area which spans Elgeyo Marakwet, Baringo and West Pokot counties.
Dr Omar said since he took over in August 2018, insecurity was a challenge but collaboration between the government and elders form Elgeyo Marakwet and West Pokot counties helped calm tensions.
He said residents of Kerio Valley enjoyed relative peace until late last year when the peace programme was disrupted by Covid-19, giving an opportunity to bandits to smuggle guns and launch cattle raids.
"We had a robust programme across the valley before Covid-19," said Omar.
Korir said he was equal to the task and ready to take up the challenge.
He said his first task will be to organise a meeting of the county leadership, including politicians, security personnel, the clergy and grassroots leaders to have a clear roadmap in the fight against runaway insecurity.
"Ending the senseless attacks and killings in the Kerio Valley will be my priority. We must restore sanity in Kerio valley once and for all. Even if it takes different dimensions, we will fight it," said Korir.
He said he will involve the National Land Commission and elders in a bid to resolve land tussles between the warring communities of Kabasiran and Kabishoi in Marakwet East so that peace can prevail.
"Land is an emotive issue that needs to be handled in a sober manner and with wisdom. We are going to listen to all the partners, check from the land registry and come up with a solution," said the county commissioner.