Kinyanjui: New municipalities to get Sh200m grants annually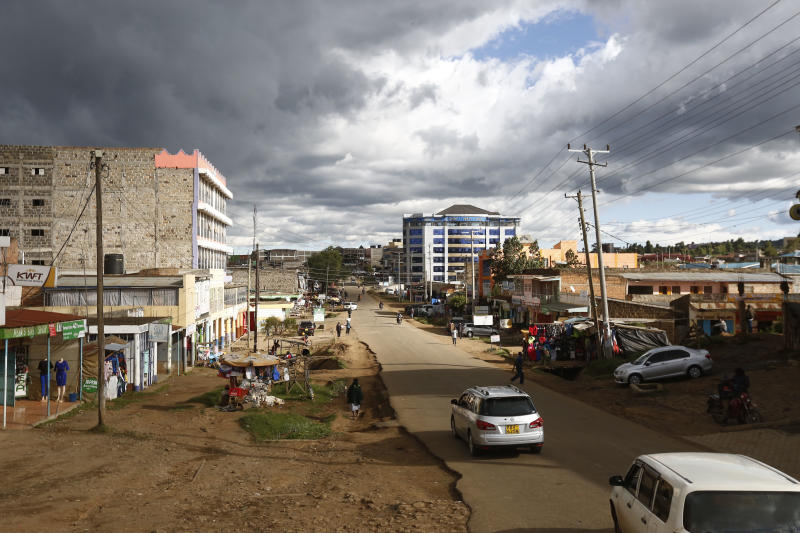 Gilgil and Molo in Nakuru County will each get Sh100 million annually in development grants if elevated to municipalities.
This came as the committees appointed to spearhead the elevation of these towns into municipalities hit the ground running. The teams are seeking views on how the new municipalities would be planed and generally, what residents want to be included.
Nakuru Governor Lee Kinyanjui, who spoke in Gilgil on Friday, said: "The two towns have their infrastructural shortcomings. But if elevated, each shall be receiving almost Sh100 million per year for development. This will be the best opportunity to address these challenges."
In its current budget, the county government allocated Naivasha Sh511.6 million out of which Sh473.2 million would be spent on development expenditure.
Nakuru municipality, which was recently elevated to city status by President Uhuru Kenyatta, was allocated Sh889.6 million out of which Sh840.3 million went to development expenditure.
"This kind of funding will change the lives of our people and it will also be crucial for the upcoming municipalities. We shall have an improved business environment and the quality of life will also improve," said Kinyanjui.
He underscored the significance of public participation forums held on Friday in the towns saying the input of residents will be critical in making development plans successful.
"Development is tailored towards meeting the needs of the people and on a priority basis. Public participation is a constitutional right. The government must work with the people for planning purposes," the governor said.
In Gilgil, the residents backed the planned elevation of the town and urged the county to, among other things, put in place measures for disaster management and response.
"The town needs a disaster management team for a swift response. We currently rely on firefighters who are miles away in Nakuru and Naivasha," said Charles Njoroge, a resident.
Moses Gitonga, also a resident, noted that its planned elevation will attract more investors to the town he said has not been expanding due to lack of space.
"Gilgil is strategically located and has an opportunity to expand with the expansion of the Rironi-Mau Summit Highway. Part of Marula land should be acquired for expansion of the town," said Gitonga.
The residents, however, acknowledged ongoing efforts to expand the town's drainage system. They also called on the local government to enhance street lighting to boost security.
"We need deliberate efforts by the government to revive and set up industries that will create jobs for the local youth. Gilgil Treatment Industries which employed thousands closed shop and that is very sad," said Mary Njoki.
In Molo, the residents raised concerns over the lack of a proper sewerage system noting that most establishments are not connected to the existing system.
"This makes it costly for owners of commercial and residential premises as they have to seek exhauster services. An expanded system should also come with a proper treatment plant," said James Kimani.