Woman sentenced to 10 years in jail for killing neighbour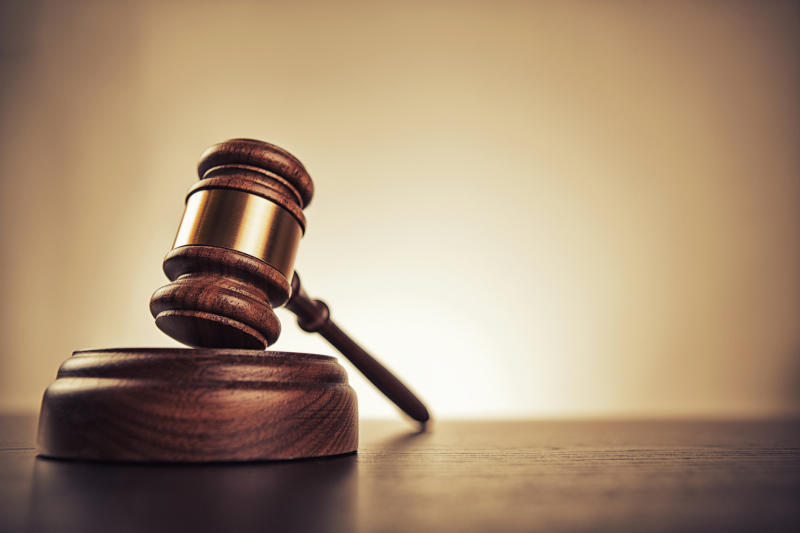 A 47-year-old woman who was found guilty of killing her neighbour over allegations of having an affair with her husband has been sentenced to 10 years in prison.
Agnes Cherono was convicted of killing Margaret Kobilo on December 15, 2014, at their home in Chegilet, Iten in Uasin Gishu County after hitting her with a jembe before dumping her body in a nearby millet farm.
During the delivery of the sentence, High Court judge Eric Ogola warned that no one should take the law into his own hands.
"The accused may have been provoked by allegations that the deceased was having an affair with her husband. However, the accused had no right to kill the deceased on that ground. Nobody should take the law into their hands and get away with it. This court must send a clear message that life is sacred, and anybody who takes away life shall be punished," stated Justice Ogola.
After spending six years in remand prison, Cherono had in July this year sought a plea bargain agreement with the prosecution to have her murder charges reduced to manslaughter.
She told the court that although she caused Kobilo's death, she did not plan or intend to kill her.
The court heard that on a fateful night, at around 8 pm, Cherono had appeared at her neighbour's door, knocked on the door and when the deceased opened it, she attacked her, hitting her with a jembe.
Cherono accused Kobilo of befriending her husband and breaking her marriage. The court heard that after hitting the deceased, Cherono pulled her out of the house and dumped her on a nearby farm.
Kobilo was later identified by neighbours who rushed her to a nearby dispensary but succumbed to her injuries.
A postmortem report from Iten County Hospital tabled in court as an exhibit showed that the deceased died of excessive haemorrhage.
After the plea bargain was accepted by the court, Cherono through her lawyer told the court that she was remorseful and that she was a mother of eight children who depended on her.
The prosecution submitted that the accused was a first offender with no previous criminal record while recommending up to 10 years imprisonment or two years' probation.
The court however ruled out the probation request after the pre-sentence report showed that the victim's family was still bitter with the murder of their kin.
"I have considered the mitigation. The crime which was committed by the accused is heinous. However, although the punishment for manslaughter is life in prison, I have accepted the mitigation by the accused's counsel. The accused is hereby jailed to serve a term of 10 years in prison from the date of arrest," ordered Justice Ogola.