West Pokot Governor Lonyangapuo pushes for drought-resistant crops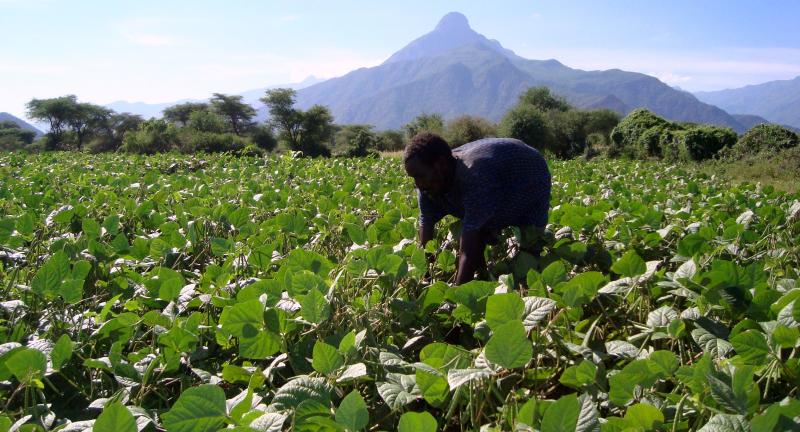 Farmers in the semi-arid parts of the North Rift region have been advised to adopt drought-resistant crops to increase food production.
West Pokot Governor John Lonyangapuo, speaking at the county agricultural exhibition in Kapenguria, urged farmers to diversify to other crops due to unpredictable weather.
"We have witnessed effects of Covid-19, and now we want our people to go to farms to produce more food," he said, adding that his administration had invested in irrigation schemes.
"We want the national government to set up many mega-dams in arid areas. We have done value addition on cassava, honey, and now we have the best in the country, which people scramble for," he said.
The trade fair attracted exhibitors from different disciplines, including agriculture to finance institutions. Agricultural products were displayed at the event that showcased different types of livestock and crops in the region.
Prof Lonyangapuo said the show was aimed at equipping locals with farming technologies with great potential for agricultural production.
"I encourage farmers to always take part in the annual event so that we can learn new technologies and promote agricultural activities to spur economic growth," he said.
He said the show was highly interactive and educative, increasingly attracting people, adding that it was crucial in dissemination of new technologies and practices for growth of agriculture and industrialisation.
The governor said crops had done better because of favourable weather. "We embrace technology and its application geared towards modernising agriculture," he said.
He said the show addressed new approaches for establishment of cottage industries geared towards the value-addition of agricultural produce and mineral resources.
"The event has drawn more than 50 exhibitors. A lot of learning will happen and everyone will benefit from the opportunities created by stakeholder contact," he said.