Tension grips Baringo farmers as viral cattle disease spreads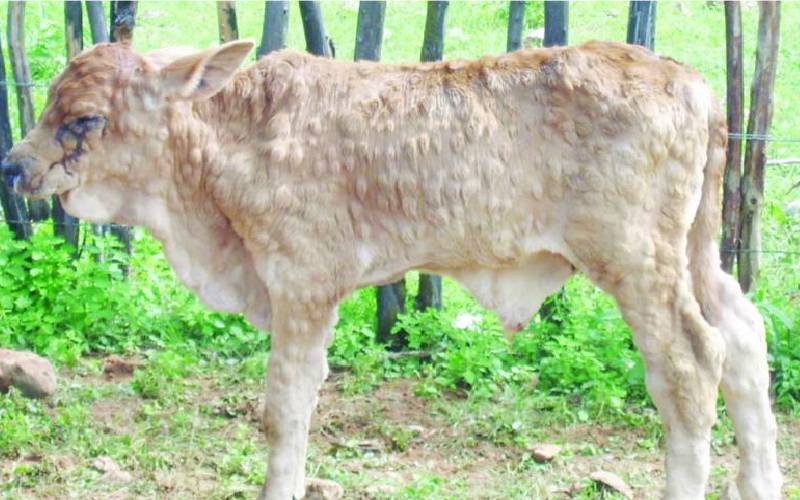 The sight of lumps on her cow's skin worries Mary Ngetich, a livestock farmer and resident of Seretunin in Baringo Central.
What Ngetich is anxious about is a viral disease commonly known as Lumpy Skin Disease (LSD), which affects cattle.
"I lost my calf. At first I did not understand what was happening to the calf; it was only six months old. It had some nasal discharge and was hyper-salivating," Ngetich told the Sunday Standard yesterday.
On Friday, Ngetich's two cows showed the same symptoms after the death of the calf, which prompted her to seek help from a local veterinarian who diagnosed the cows with LSD.
Farmers in the area are now on high alert due to the LSD outbreak, which has already claimed lives of several livestock.
Lumpy skin disease is an infectious disease in cattle caused by a virus of the family Poxviridae, also known as Neethling virus. The disease is characterised by fever, enlarged superficial lymph nodes and multiple nodules on the skin and mucous membranes.
Currently, the disease has been reported in Baringo North and Central constituencies where some cattle have reportedly died. The disease is highly infectious, eruptive and occasionally fatal. It is characterised by nodules on the skin in all body parts of the animals.
Chief Livestock Officer Winnie Bore said that the disease is trans-boundary, which makes it difficult to control due to the nature of transmission.
"For instance, you can do the best you can to control it in in Baringo, then if someone brings a cow that is infected from another county, the disease will spread. Even stepping on the saliva of the animal and walking where animals are will make it spread," Ms Bore said.
She urged farmers to invest in the treatment of livestock, instead of depending on government support. The livestock officer said the department had advised farmers that they would quarantine and vaccinate animals. She, however, noted the government would not offer comprehensive vaccination because of its ability to cross borders.
"We do joint vaccination with other counties, for example, West Pokot, Samburu, Turkana and Laikipia. It is an exercise in futility if we do not cooperate," said Bore.
The officer said the department was faced with vaccine supply challenges. "We rely on the Kenya Veterinary Vaccine Production Institute which may take up to one year before they disburse the vaccine."
She added, "We are expecting a vaccine in two weeks, but of importance is that farmers make sure they vaccinate their animals as we improve on disease surveillance."
A bulletin published in the National Drought Management Authority's website in October showed the county had reported livestock diseases, including East Coast fever and foot and mouth, in Kampi Wakulima, Ngoswe and Kapkuikui. LSD was reported in Kabarnet, Kapropita Ward, Tartar, Sosion, Kituro and Sesia.