Plans to protect four water catchment areas on course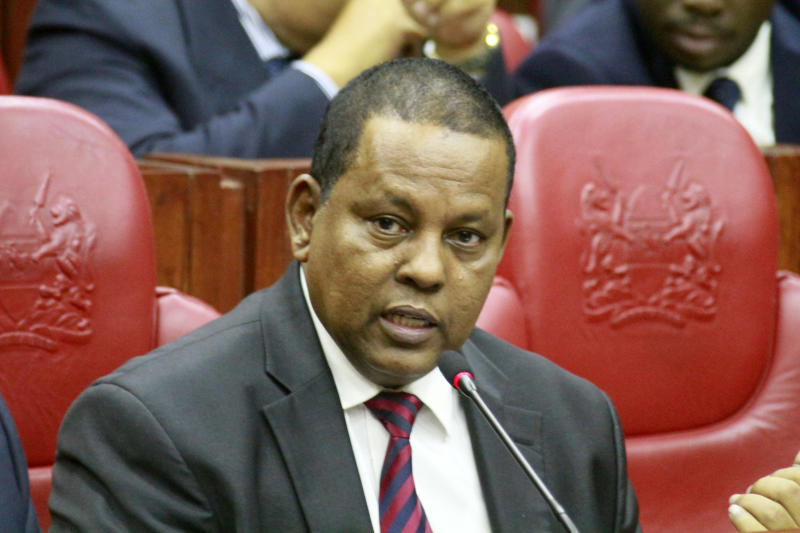 Kenyans have this month to submit their views on the plan by the Water Resources Authority (WRA) to declare four catchment areas protected.
The water agency announced it would declare and gazette Kabeere Springs, Ewaso Narok Swamp, Kajulu Hills, and Manguo Swamp as protected areas, owing to their degradation due to human activity.
A protected area is a defined geographical space, recognised, dedicated, and managed through legal or other effective means, to achieve the long-term conservation of nature with associated ecosystem services and cultural values, according to the International Union for Conservation of Nature.
"To stop further destruction and ensure proper conservation and protection of the catchments, WRA, the community, and other key stakeholders recognised the need for a declaration of the areas as protected areas and water catchment," the agency's CEO Mohamed Shurie said.
Shurie invited stakeholders, water users, the public and agencies to submit views on proposed guidelines by WRA.
The water agency noted that Kabeere Springs in Kabubungi in Meru County is one of the three sources of Ngusishi River that provide water to residents of Kabubungi and should be protected.
The agency intends to declare the 10 acres on which Kabeere Springs sits a protected area, owing to human activity within River Timau sub-catchment area. Ewaso Narok Swamp in Laikipia, Kajulu Hills in Kisumu and Manguo Swamp in Kiambu are also said to be under threat from human activity.
"The land area to be protected for Ewaso Narok Swamp in Mutara, Laikipia County, is 6,000 acres. Ewaso Narok Swamp constitutes one of the main sources of water for Ewaso Narok River, and is threatened with destruction due to human activities," said Shurie.
WRA indicated that increased human settlement and activity around the Kajulu Hills had contributed to reduced water flows and increased sediment loads in the rivers from the hills.
The target is to gazette nearly six square kilometres of Kajulu Hills. "Manguo Swamp in Kamirithu, Limuru, has about 33 hectares set to be protected.
Increased human settlement and activity around the swamp have contributed to water pollution and increased sediment loads into the swamp," said Shurie.
After the declaration of the catchment areas as protected areas, WRA guidelines will be enforced to ensure they are used sustainably.
This means only those activities that have no adverse effects on the ecological status and integrity of the newly gazetted catchment areas will be allowed around them.
"Some human activities, including cultivation and settlement within the catchment areas, is prohibited as it will have adverse impacts on the water quality and quantity," said Shurie.