Trans Nzoia man drags his mother from bedroom, stabs her to death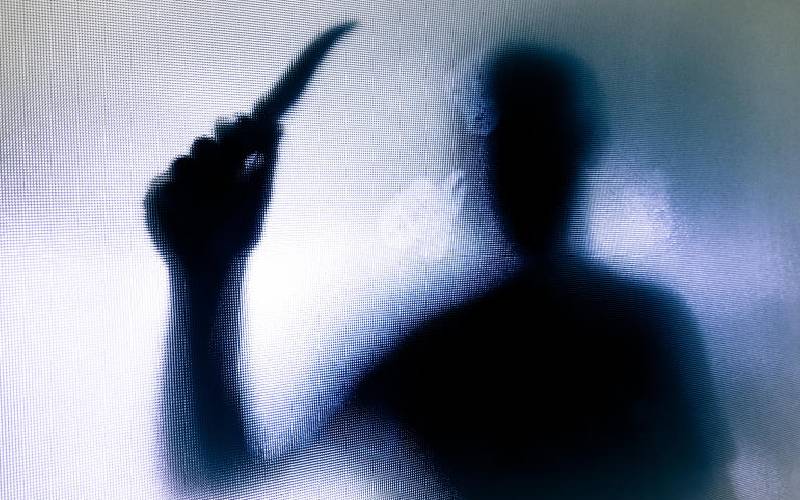 Police in Trans Nzoia County have arrested a 28-year-old man for allegedly killing his 56-year-old mother after she declined to give him money to buy alcohol on Monday night.
The suspect, Robin Oyori Osuma, reportedly dragged his mother, Agnes Chepkorir Kosgei, from her bedroom to the toilet where he stabbed her on the chest.
The incident took place in Siyoi village within Amuka location, Kwanza sub-county.
Village elder Joseph Wekesa said the suspect is an alcoholic who often demands money from his mother and beats her up whenever she declines.
"The suspect beat up his mother last Friday for refusing to give him money to buy alcohol. He then went ahead to sell two sheep on Saturday and Sunday, which forced the mother to report him to the police on Monday," said Wekesa.
He said on Monday night at around 8pm at their house, the suspect demanded money from the mother's monthly pension to buy alcohol.
"When his mother refused, the suspect proceeded to the kitchen, returned with a knife, dragged her from the bedroom to the toilet, and stabbed her before telling one of their neighbours what he had done," the village elder explained.
Wekesa with other neighbours went to the home and found the door to the house partially opened.
They proceeded inside and met the suspect who was coming from the mother's bedroom and apprehended him before taking him to the nearby Maili Saba police station.
Police visited the scene and found the woman's body and the knife suspected to have been used.
Kwanza OCPD James Odera confirmed the incident and said the suspect was arrested.
"We are investigating the incident and will provide more information later," Odera told The Standard.
The body was moved to Kitale county referral hospital pending postmortem as police prepare to arraign the suspect in court to face murder charges.