14 people killed, two injured in Samburu cattle raids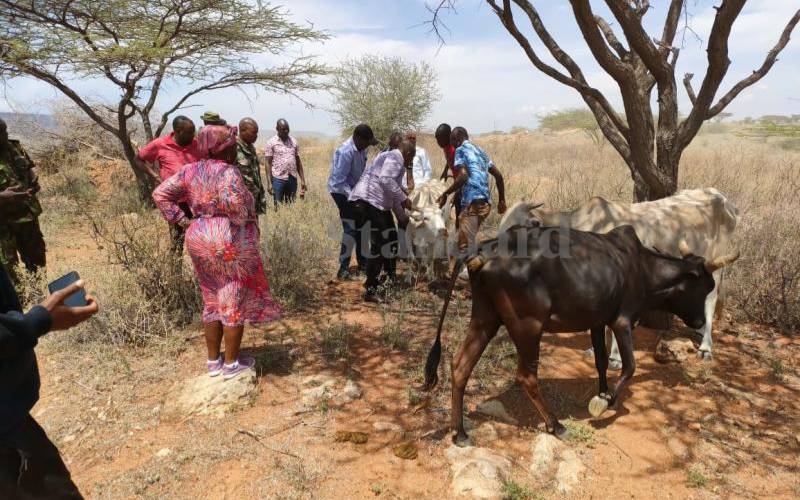 Fourteen people have been killed and two seriously wounded in two days of cattle raids at Suyan, Samburu County.
County Commissioner Abdrisak Jaldesa said nine bandits were killed after shooting dead five locals on Wednesday and Thursday.
"We mobilised security personnel immediately we received the information about the attack and pursued the bandits. By 9pm on Wednesday night, we had recovered the stolen cattle and killed six attackers," Jaldesa told The Standard on Thursday.
The injured were taken to Samburu County Hospital in Maralal town while the bodies of those killed were moved to the hospital's mortuary.
A contingent of security personnel has since been deployed to Suyan to beef up security.
"This morning (Thursday), we have sent a team of security personnel to pursue the raiders who launched the attacked last night and recover the animals that are still missing," he said.
Jaldesa asked residents to remain calm saying the government is making every effort to protect them and their property.
Area Woman Representative Maison Leshoomo is among those who went to Suyan to condole with the bereaved families.
She condemned the attack urging the national government to protect the lives and property of residents.
"We are calling on the government to boost security in Samburu County. Our people cannot continue living at the mercy of bandits. More needs to be done. Deploying security officers only after an attack, then withdrawing them a few days later is not helping," Ms Leshoomo said.