Woman, her two children and agricultural officer killed in Kerio Valley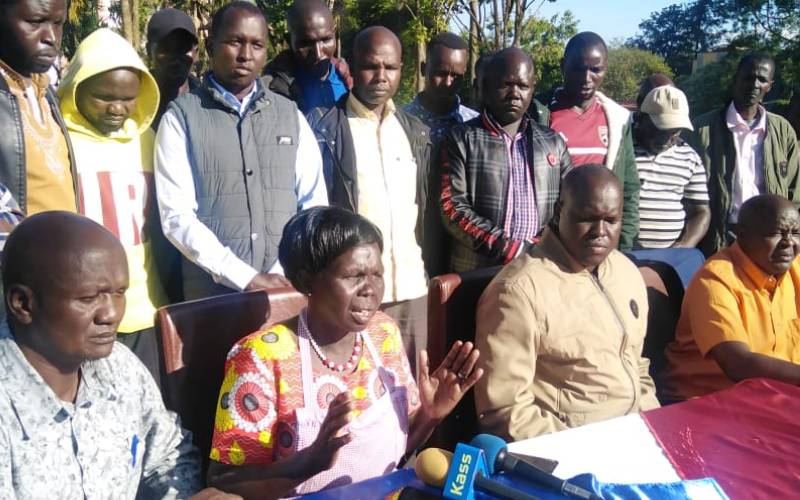 The bloodletting in Kerio Valley further deteriorated on Friday afternoon after four people were shot dead in three separate attacks within five hours.
The four are a mother and two of her children and an agricultural extension officer.
In the first attack at midday, three armed bandits suspected to be from West Pokot County raided Liter in Elgeyo Marakwet County and shot dead the mother identified as Caroline David and her two children – a boy aged 15 and a daughter, 12.
According to residents, another group of attackers suspected to be from Tiaty in Baringo County, and armed with AK-47 rifles raided Kapkobil village, but were repulsed by locals.
"On their way back after they were repulsed, the attackers shot at the agricultural officer who was riding a motorcycle towards Chesoi trading centre where he lives," a resident, Alex Komen told The Standard.
Komen said the mother and daughter were harvesting millet about two kilometres away from the border of Elgeyo Marakwet and West Pokot Counties.
He said the attackers suspected to be bandits were hiding in a nearby thicket. They shot at the mother and children as they sat down to take lunch in the millet farm, Komen said.
"It is heartbreaking because Caroline's husband had been killed by bandits a few years ago.
"The mother was shot on the head and died on the spot while the daughter was shot on the chest and also died on the spot. He died while being rushed to the nearby Kaporon dispensary," Komen said.
While the 5pm attack was happening, a group of Marakwet East professionals led by Laxmana Kiptoo were condemning the midday attack, kilometres away in Eldoret town.
"All the attacks have been happening during the day, yet the government imposed a dusk to dawn curfew in the area. We are now asking the state to bring back the National Police Reservists to mitigate the situation," Mr Kiptoo said.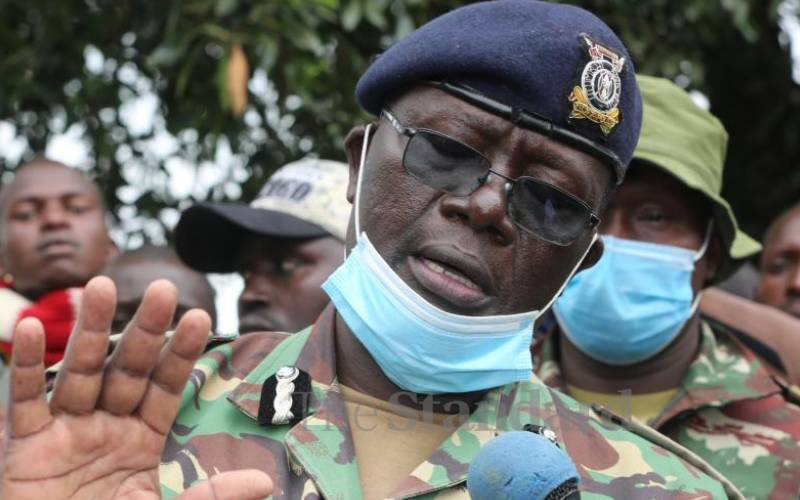 Elgeyo Marakwet Police Commander Patrick Lumumba confirmed the deaths, saying another attack in Liter had been thwarted on Thursday.
Mr Lumumba said armed bandits have resorted to indiscriminate killings after locals and the police worked jointly in the fight against livestock theft.
He said no livestock was stolen during the attacks.
"It has become difficult to steal cattle; that is why they are resorting to killings. It has reached a point where security apparatus are angered and the use of force is now an option," Lumumba said.
Elgeyo Marakwet Deputy Governor Wisley Rotich described the attacks as barbaric and unacceptable.
"Kerio Valley is crying. We are planning massive protests tomorrow, to compel the government to act," Mr Rotich said.