West Pokot County Assembly Speaker Catherine Mukenyang locked out of chambers
RIFT VALLEY
By Sara Okuoro | Oct 12th 2021 | 1 min read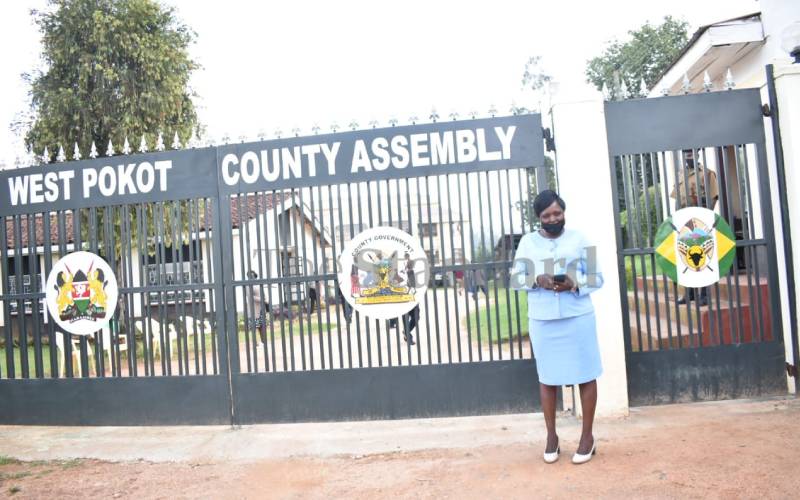 West Pokot County Assembly Speaker Catherine Mukenyang (pictured) was this morning locked out of the chambers.
The speaker was impeached by members of the county but the Eldoret High Court reinstated her, pending the hearing of her case.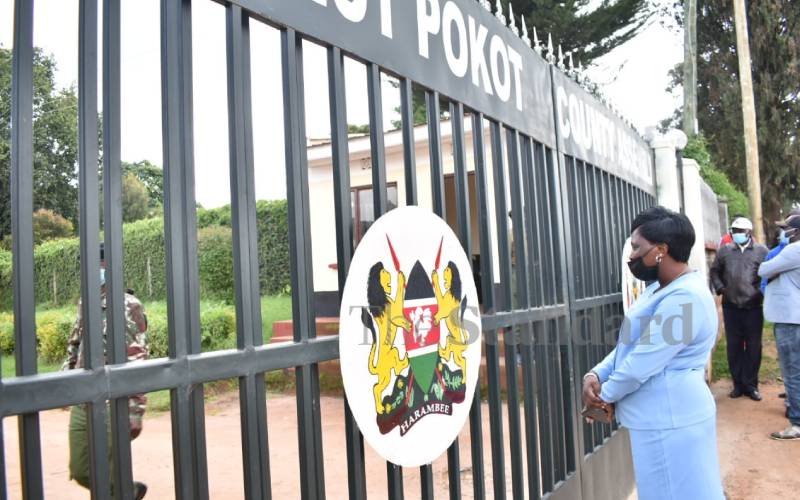 On September 7, West Pokot MCAs voted to impeach Mukenyang.
In the eight-hour session, 25 MCAs supported the motion, while seven voted against it.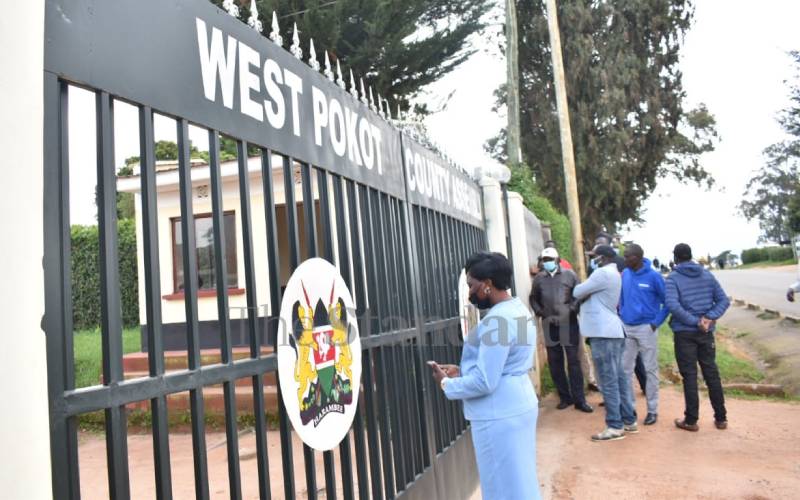 Mukenyang was invited to the House that morning to defend herself, but she excused herself before votes were cast.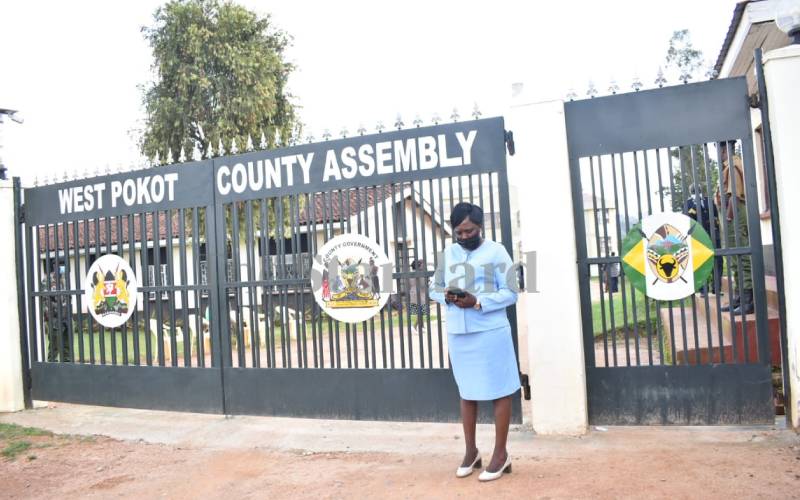 She was impeached on grounds of abuse of office, gross violation of the Public Finance Management Act, the Public Procurement and Disposal Act, and gross misconduct as grounds for the impeachment and irregular employment of staff.
The MCAs also accused her of embarking on early campaigns using county resources.
Photos by Irissheel Shanzu, Standard.