Two workers suffocate to death while cleaning septic tank in Kitengela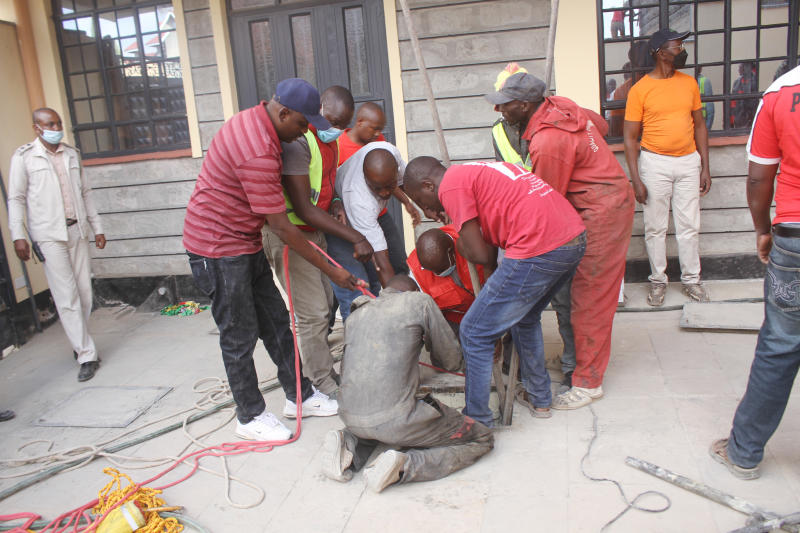 Two people have died while cleaning a septic tank in Kitengela.
Police said the two died of suffocation.
They climbed down the tank using a ladder to apply a chemical that eliminates bad odour.
A neighbour who witnessed the incident said he heard someone shout twice, followed by a loud scream.
"I was passing by when I heard a scream. When I rushed to see what was happening, I found two people inside the manhole shouting for help," he said.
Police from the nearby Kitengela police station who were called to the scene found the two had already died.
It took emergency response teams including Kenya Red Cross officers more than two hours to retrieve the bodies.
Isinya police boss Charles Chepkonga said investigations into the matter have commenced.