Will bio-digesters replace septic tanks?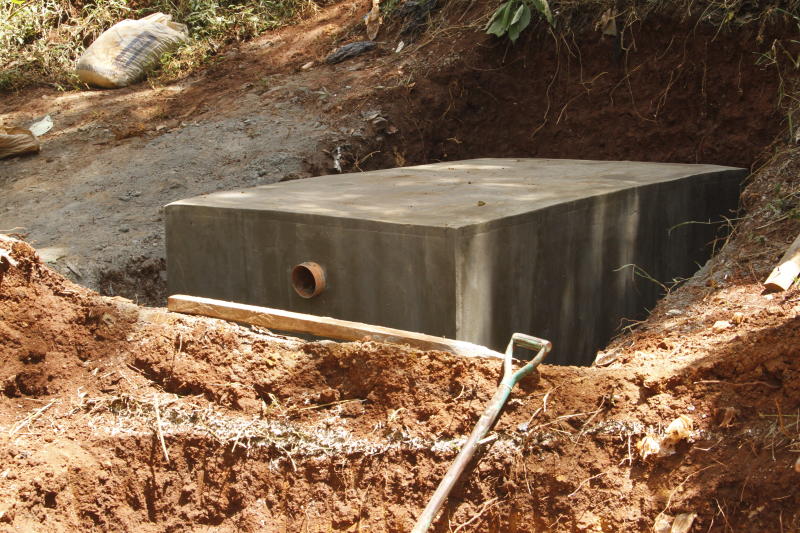 Going green and sustainability are common phrases today as people change their approach towards energy and waste management.
The government has, for instance, been championing the installation of solar water heating devices to make use of sunlight as a renewable source of energy. But a particular headache for many is waste management, especially for those who live or are putting up homes in places that are not served by proper sewerage facilities.
Take the case of George Githaiga, a landlord in Engineer town, Nyandarua County, for instance.
His building has been host to organisations that include Kenya Power and the Vision Fund. But despite attracting 'big' tenants, he had a problem.
"I realised they all had a common problem with me. This was on how I managed my sewage waste which has been smelling and filling up especially during the rainy seasons," he says.
Githaiga had constructed a septic tank. Recently, he embraced the toilet bio-digester technology after learning about it from the Internet.
This has saved him the more than Sh10,000 that he used to pay for exhaust services weekly.
Elsewhere, Kakuswi Special School for the Deaf director Timothy Mukilya tells Home & Away that sewage waste disposal is what used to eat into the schools coffers most.
The school, which has 64 students alongside the teaching staff and the non-teaching staff, previously used pit latrines.
"Before I constructed the toilet bio-digester at a cost of Sh260,000, I used to pump in more than Sh100,000 every month to seek for exhaust services," Mukilya says.
The new toilet bio-digester in the school has a capacity to serve between 150 and 200 people. If the school expands, he says he intends to expand its capacity.
Toilet bio-digester technology only found its way into the minds and plans of many recently.
"This technology supports a better hygiene and is relatively cheap," says Charles Ndung'u, a technical director with Inspire Property Consultants.
"A 1.2 cubic metres toilet bio-digester, which can serve one to 30 people for a domestic family unit, can cost you close to Sh100,000. This will be your last investment compared to the unreliable exhaust services," he says.
Ndung'u, who is also an environmental science graduate, says this technology can be a solution to many problems, especially in fast growing urban centres. He says, a toilet bio-digester, has chambers that allow sewage waste to be degraded as it goes through it.
The end product is re-usable products such as water, which can be re-used for flushing toilets and farming after the water treatment.
"Bio-digesters can be a real game changer in Kenyan cities like Nairobi where people depend on exhaust services and the ageing Ruai Sewerage Treatment Plant," Ndung'u says.
In Nairobi County for instance, exhaust service companies charge between Sh4,000 and Sh10,000 to dispose off your sewage waste. This depends on the capacity of the exhaust lorry, which range between 4,000 and 10,000 litres.