Nakuru woman recalls daughter's last days in murder trial testimony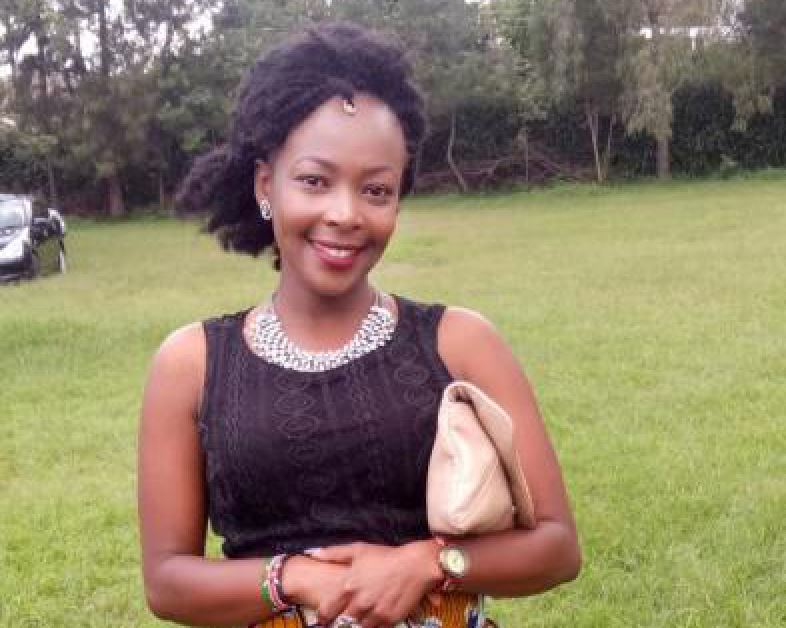 Irene Jepchumba, a lecturer at Rift Valley Institute of Science and Technology in Nakuru, declined to accompany her mother on a field trip the day she died at a waterfall while on a date with her lover.
Monicah Boitt, who is a lecturer at Egerton University, told High Court judge Joel Ngugi that her daughter instead told her that she wanted to visit her new workplace.
"We were together between July 2 and 5, 2018. On the fourth day, she excused herself saying she wanted to familiarise herself with the institution where she had just been employed as a lecturer," Ms Boitt said.
Boitt, who was testifying in the murder trial of Jepchumba's lover, Godfrey Kangogo, said she had been with her daughter for three days before her death.
The mother broke down as she recalled her last moments with Jepchumba. "On July 6, we wished each other well as we set out for our day's activities," she said.
Boitt said they did not talk the whole day. "I came back home after work and decided to rest. I expected my daughter home, as usual, by at least 7pm. However, she did not show up and did not call to say she was running late as she always did.
"I tried calling her to no avail. Some calls went through but she didn't pick up. At times, the calls were not going through. I sent her text messages but she did not reply. It was very strange."
A chief later visited the family and broke the news that their daughter had fallen in Molo River. Kangogo has denied pushing Jepchumba while she was taking a selfie at Choka Falls.
He is out on a bond of Sh500,000 and a surety of a similar amount. The case will resume on October 7.