Zipporah Kittony drums up support for Gideon Moi's presidential bid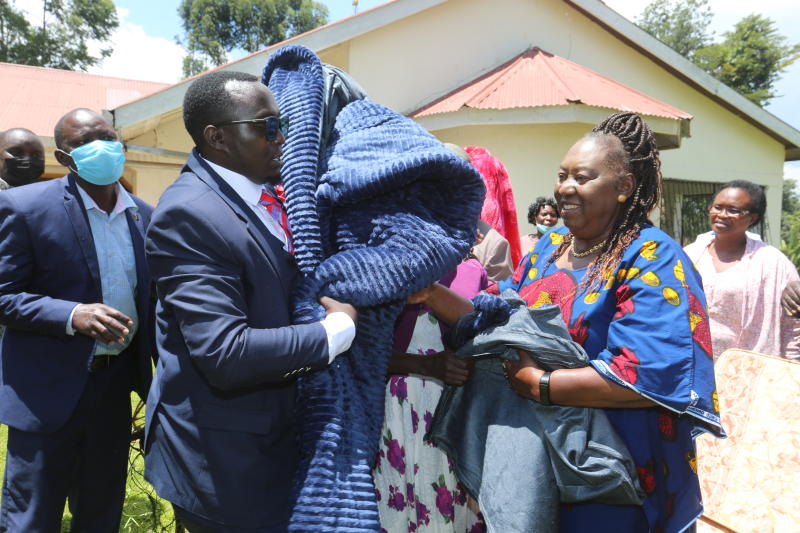 Former Nominated Senator Zipporah Kittony has asked Kenyans to support Baringo Senator Gideon Moi in his bid for the country's top seat in the 2022 General Election.
Ms Kittony described the Senator, who is also the Kanu chairman, as having a clean leadership record compared to the rest of the aspirants.
Speaking yesterday at her Cherangany home after receiving a delegation from Baringo County, Kittony said she was confident that Gideon was fit for the bill.
"These people have travelled all the way from Baringo to recognise for the good work I did for them when I was in leadership. That's what our current leaders should do once they are at the helm," she added.
The Kanu life member urged Kenyans to elect leaders with proper vision for the country and shun those causing divisions that may cause chaos in future.
Baringo North parliamentary aspirant Donald Tumo, who led the delegation of over 20 people, said Gideon stood a good chance of being the country's fifth president.
He asked other presidential aspirants to support Gideon.