Doctors' union want Governor Ndiritu Muriithi cited for contempt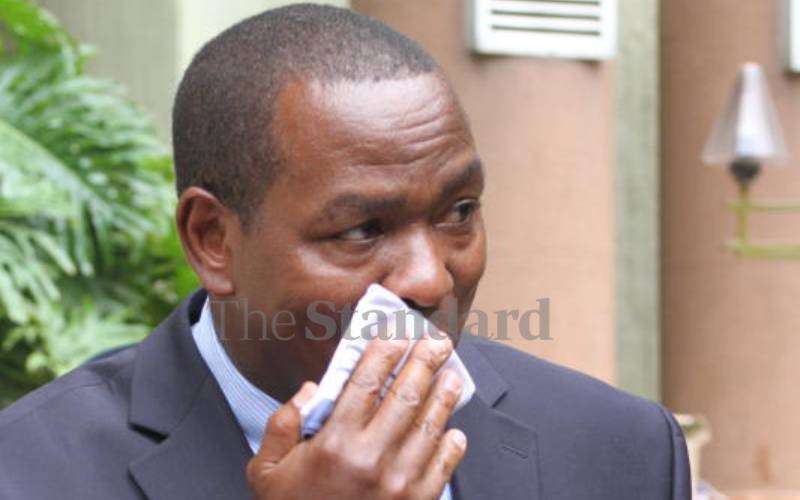 Over 35 Laikipia medical doctors sacked in 2019 have now filed a petition at the Employment and Labour Relations Court in Nyeri.
Through the Kenya Medical Practitioners and Dentist Union (KMPDU), the doctors fired on June 21, 2019, for participating in a strike want Governor Ndiritu Muriithi and 13 county other officials committed to civil jail for disobeying court orders.
In their application, the doctors claim the 14 disregarded a resolution by the Public Service Commission (PSC) for their reinstatement adopted as a court order on October 19, 2020.
The union had filed an appeal dated October 25, 2019, with the PSC, which ordered their reinstatement.
This was after parties consented to have the Commission arbitrate in the petition filed by doctors.
"Parties consented among other things that PSC proceed to determine the appeal," KMPDU says in its application dated August 17, 2021.
The union wants the court to move swiftly and decisively against disregard of its authority through ignoring the court orders.
"The court must secure its decision dated October 19 and ensure it was not rendered in vain," a supporting affidavit filed by KMPDU National Secretary Davji Bhimji Atella reads in part.
Atella stated the PSC on August 12, 2020, issued a ruling to an appeal by doctors that the governor and County Public Service Board (CPSB) pay the doctors all dues and benefits until they were reinstated to their jobs.
Atella noted that on October 19, the court proceeded to adopt a ruling by PSC as an order of the court directing and compelling the respondents to commence implementation of the Commission ruling.
"Despite respondents advocate being present during the delivery of ruling, there has been no compliance, and unless the court intervenes, the applicant will be denied their 26 months' pay," KPMDU added.