Mwangi Kiunjuri roots for police reservists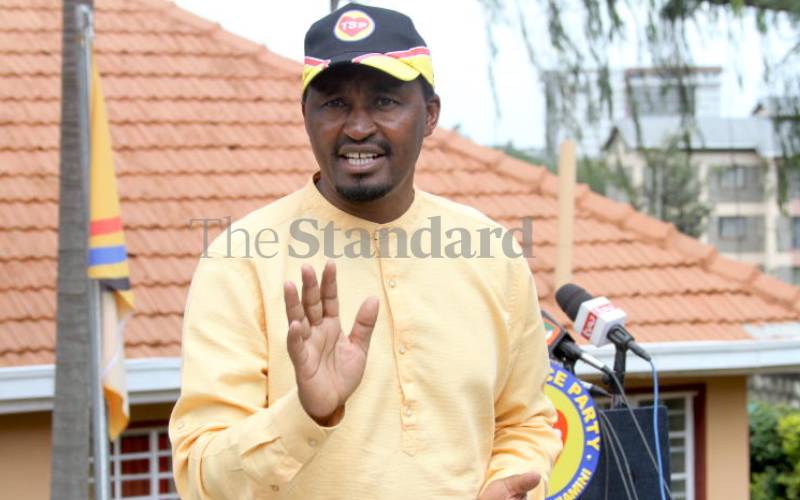 The Service Party (TSP) leader Mwangi Kiunjuri has called for return of Kenya Police Reservists (KPR) in volatile Laikipia County, following a spate of banditry attacks.
Kiunjuri, who is former Laikipia East MP said presence of law enforcement officials has not kept away the bandits and KPR are best suited to curb such attacks.
"When we had our home guards, there were no cases of attacks, this is because no police officer would agree to enter into a forest to face the attackers, but these home guards can," he said.
The TSP leader expressed concern that attacks have increased just days after Kenya Defence Forces soldiers were deployed to contain the situation.
He also called for interrogation of politicians suspected to be fuelling the attacks. "How come the government has long hands as claimed, but is yet to prosecute anybody? There has been a pattern of banditry from the past and the government has been seeing their movements. What does the government knows that we don't?" he posed.
Some 12 people have been killed in the region over the last three weeks. Kiunjuri has however pleaded with residents not to flee their homes as the situation is being addressed.
"We have become IDPs in our own land. But we are saying we shall not move out of Laikipia, unless we are going to heaven," he said.