Family of slain journalist William Munuhe demands answers over delayed justice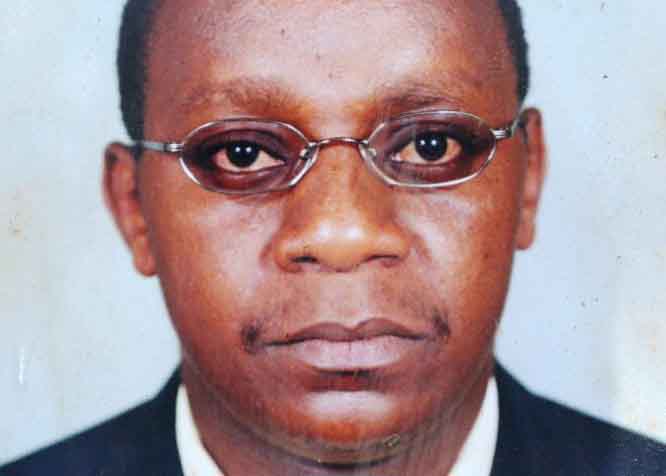 Hope for justice for slain freelance journalist William Munuhe is diminishing as a compensation suit filed by his elder brother at the High Court in Nakuru is on brink of collapsing.
High Court Judge Justice Joel Ngugi has advised the family to seek help at Kituo Cha Sheria to assist them push their case further.
Justice Ngugi told Munuhe's elder brother Josephat Mureithi, who filed a compensation suit, that since Rwanda genocide mastermind Felicien Kabuga was arrested, the High Court had limitations in handling the case.
"The clause that wants Kabuga declared dead or alive has been determined following his arrest. The compensation will only be achieved after Kabuga's trial," advised Ngugi.
This came months after the International Criminal Court wrote to the family informing them that Munuhe's death fell outside their jurisdiction.
In 2019, Mureithi moved to Nakuru High Court and sued the government for allegedly refusing to investigate his brother's murder.
He mentioned PS Ministry of Interior and Coordination of National Government, Inspector General of Police, Directorate of Criminal Investigation (DCI), Director of Public Prosecution (DPP), Principal Civil Registrar Immigration and legal advisers of government as defendants.
"The arms of government have refused to set up a public inquest to establish the cause of my brother's death," reads the suit.
Mureithi claimed that the government had deliberately attempted to quash their case by frustrating efforts to prosecute it.
The family sought compensation and orders for the government to declare Kabuga dead or alive, and clear the air in public interest.
They also urged the court to restrain the government from interfering with investigations.
Kabuga, 84, was arrested near Paris on May 16, 2020. He is awaiting trial to answer to charges of genocide and crimes against humanity.
Munuhe was helping police arrest Kabuga in a plan hatched by the FBI and Special Crime Prevention Unit. He was killed on January 14, 2003, the date he was to meet Kabuga.