Five people killed, seven others admitted in Londiani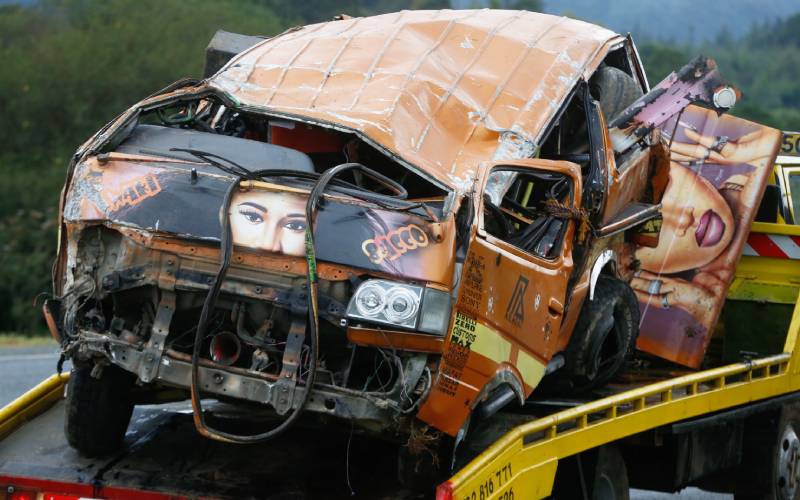 Five people were killed and seven others were admitted to hospital after a 14-seater matatu burst its tyres in Londiani.
Those injured in the accident at Jubat on the Total-Kericho road are admitted at Londiani Subcounty Hospital, Londiani OCPD Joseph Mutungi said.
He added that the occupants had hired the matatu to ferry them from Nakuru to Kisumu.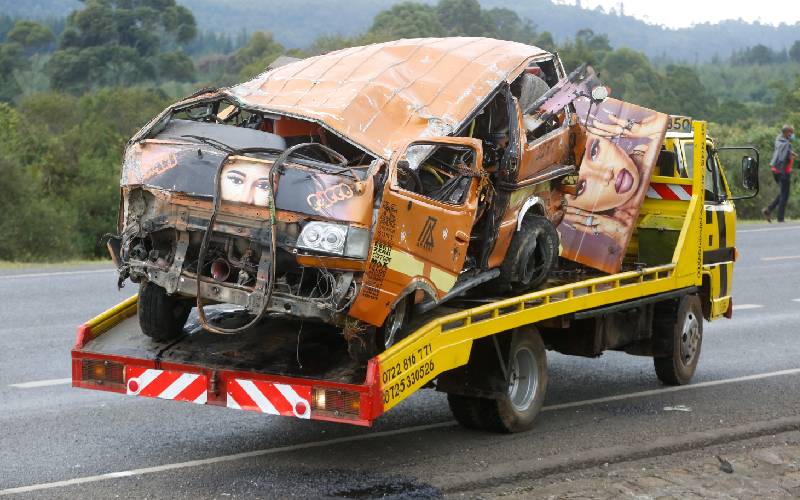 At Londiani Subcounty hospital, Michael Bright is admitted with fractures sustained during the accident.
He said he has with his brother in the vehicle boarded in Nakuru.
"We were on the way to Kisumu for a road trip. On reaching the accident scene, I heard the sound of a tyre burst. The next thing I knew the vehicle was flipping and rolling," Bright said.
He added, "At this moment, I have not seen him. I am not aware of his whereabouts."