Court orders DCI officers to trace minor abducted by her mother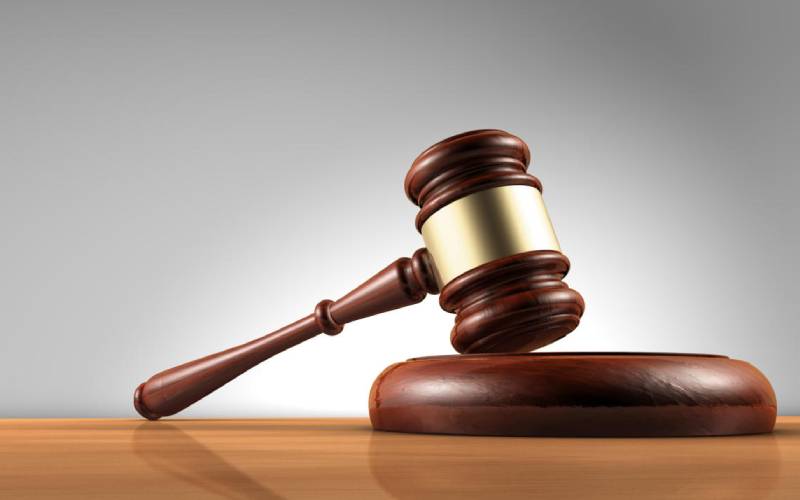 A magistrate in Baringo had ordered the Directorate and Criminal Investigations (DCI) and the local children's office to trace a minor said to have been abducted by her mother and present her before court on Monday next week.
This follows a case filed by the 12-year-old's father, named in court papers as EK, in an ensuing custody battle with the woman, WJ.
WJ is accused of abducting the child, VK, around 6.30 am on August 2, as she headed to school.
The woman is said to have forcefully taken the minor, who was in the company of her friends, and forced her into a waiting vehicle before speeding off.
In his case before Resident Magistrate Vienna Amboko, EK accuses the woman of abandoning the child when she was only two weeks old.
"An officer from Baringo Central to liaise with DCIO office in Kabarnet in tracing the minor herein and avail her in court," said Amboko.
The girl's father said he is wondering why WJ would turn up so many years later and demand custody of a child she has not seen or supported for all those years.
EK told the court he has been providing for the girl, who has been staying with his parents in Kabasis, and had not heard from WJ until 12 years later when she came demanding custody of the child.
"I have been taking care of the child since her mother disappeared. I have single-handedly brought her up, paying her school fees and catering for all her needs including food as she stayed at my parents' home. Her mother had never shown any interest in her until now," EK said.
He said he was surprised when, on April 6, WJ went to the children's department and demanded that she be granted custody of VK. However, she was denied. The children's office declared that EK's parents should continue to stay with the minor.
"On August 2, 2021, around 6.30 am, the defendant abducted the minor on her way to school and bundled her into a vehicle, a Probox, and took her to an unknown destination. She has blocked the plaintiff and all other family members from accessing the child. She had refused to return her," read the affidavit by EK.
The case was reported to Kabarnet Police Station when efforts to look for the minor were launched.
WJ, who is said to be living in Kisii County, is accused of removing the child from the custody of the grandparents without justification. She reportedly declared she will not return the child. The woman has reportedly threatened to disappear with the minor completely.
The case will be mentioned on August 30 when the DCI and the local children's office is expected to present the minor before the court and file a report on the status of the girl.