Residents thwart developer's bid to put up rentals on public land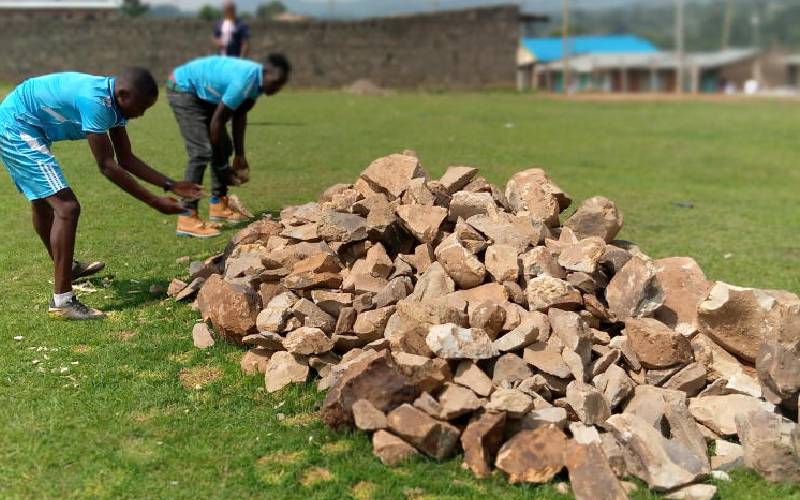 Residents of Kedowa, Kericho County, have thwarted attempts by a private developer to convert a five-acre parcel set aside for an arboretum to commercial use.
Yesterday, residents stormed the grounds in protest after building materials were delivered by the developer in readiness for construction of shops and rental units.
The prime property is sandwiched between the railway line and a shopping centre. Nelson Bett, a resident, said they were shocked to learn that the private developer had allegedly obtained an allotment letter for the land in Kipkelion East Constituency.
"This is the second attempt to take over the land. In 2019 there was a similar move by others, but it was thwarted by the local administration. We are ready to defend this land again," he said.
Public gardens
According to the resident, the original maps indicate that the land was set aside for public purposes.
"We even have minutes from the defunct Kipkelion County Council whereby the councillors approved that the portion of land be set aside as public gardens. Anyone who can now lay claim to it is nothing but a selfish individual who wants to deprive the residents of their rights to it," he said.
Kipkelion East MP Joseph Limo petitioned Lands Cabinet Secretary Farida Karoney to revoke any land document issued to the private developer.
"The Ministry of Lands should safeguard the public from such attempts. If anyone has an allotment letter to the public gardens then there is no doubt it was obtained through fraudulent means," he said.
Limo argued that reallocating the land will deny residents a recreation area. "This is the only public location where the residents can take a rest or hold crusades and public barazas," he said.
Already, soccer players and fans are feeling the pinch after the developer dumped stones on the pitch to prevent them from using it.
"The field is the home of Kedowa Football Club but we can't use it now. We are just idle and some of the youth might begin getting into crime if the field is taken away from us," said Dominic Kipngetich.
Kipkelion East Sub-county Commissioner Elmi Shafi has asked the area chief to safeguard the property.
"I have instructed the area chief to not allow any construction to occur at the public property. The building materials will also be removed from the site," he said.
Shafi added: "Any individual purporting to have land documents for the land is mistaken and is on the wrong side of the law."