Leaders clash over poor ranking of Turkana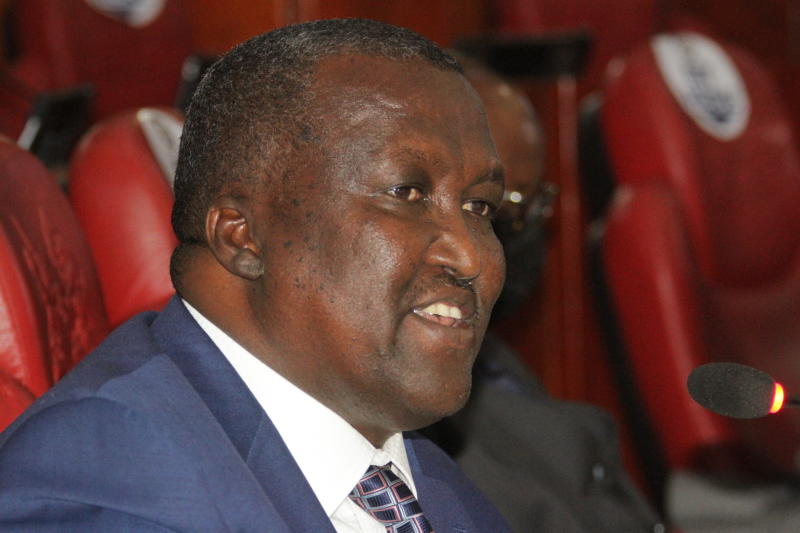 Petroleum and Mining Cabinet Secretary John Munyes has clashed with Turkana Governor Josephat Nanok over a recent report that rated the county as the poorest in Kenya.
Munyes is demanding a forensic audit of the county, claiming that for the last nine years since the devolved system of governance came into place, there was little to show in development of Turkana County. However, Nanok has dismissed the report and calls for an audit.
The CS, who is eyeing the Turkana gubernatorial post in 2022, said he was incensed by a recent Kenya National Bureau of Statistics (KNBS) poverty index report that rated Turkana as the country's poorest county.
He said locals still suffer from lack of access to clean water and shortage of medicine in hospitals and have continued to lag behind compared to other devolved units.
"Poverty has remained the biggest problem in Turkana, yet it is among counties that receive the largest allocation from the national government in sharable revenue," Munyes said in Lodwar on Saturday.
However, Governor Nanok dismissed the remarks by the CS as propaganda, saying the study he was using to discredit his administration was conducted five years ago and did not reflect the current situation in Turkana.
"That report is old. It was first released in 2016 and has subsequently been used in national and county planning since then," Nanok responded.
He continued: "I wonder why they launched it again."
The county chief asked politicians aspiring to succeed him to outline their vision instead of attacking him using old reports.
"I have experience as a governor and I will guide the people of Turkana on who is best suited to become their next governor," he said.
Nanok said plans were underway to establish the Turkana Urban Water and Sanitation Company. Once operationalised, he said, the company will manage water services in major towns including Lodwar and improve access.
According to the KNBS report released a week ago, Turkana has a poverty rate of 79.4 per cent, showing the inability of households and families to cater for their basic needs, including shelter, food, clean water, healthcare and education.
The report further says Turkana, which receives the second largest allocation from the national government after Nairobi City County, is also the most unequal, with an index score of 0.559 indicating greater inequality.
"On top of the huge sharable revenue, Turkana has been getting support from UNDP, Oxfam and several NGOs. We want the EACC and auditor general to do a forensic audit to know why this money has not changed Turkana," Munyes said.
"How can we lack water, medicine and fail to feed our people yet we receive enough money," Munyes further queried.
The CS claimed the county was better off in the 1980s than during the devolution era and asked Governor Nanok's administration to explain what it had done with the billions allocated to the county.
"During the 1980s, Turkana had 12 functional irrigation schemes but today there are none. We had 14 landing beaches supplying fish to Congo. All these have gone down. Cotton was also being grown in Katilu," Munyes said.