Investigators recover 'black-box' of aircraft that crashed in Naivasha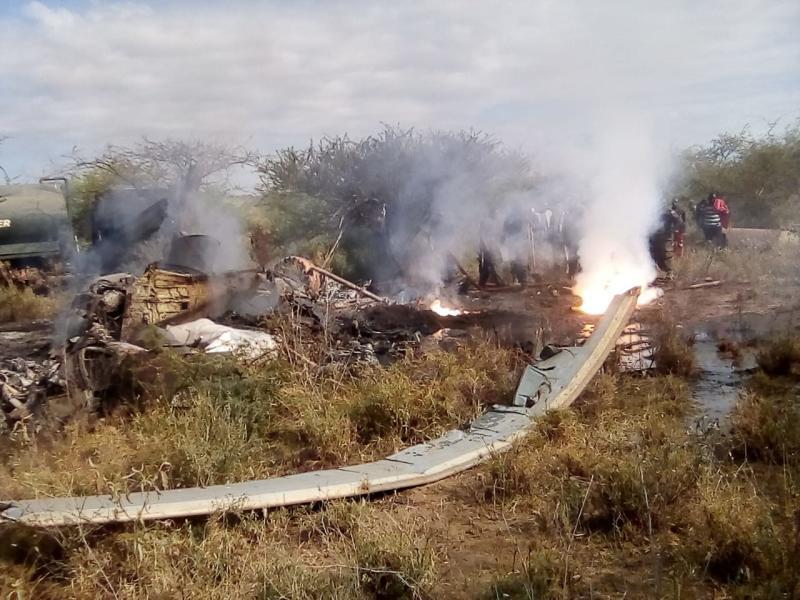 Investigators have recovered the black box of a light aircraft that crashed in Eburru Forest in Naivasha on Monday.
The plane that was headed to Lodwar from Wilson Airport in Nairobi crashed a few kilometres from Ndabibi centre and burst into flames on impact, killing the co-pilot. The pilot and a passenger were rescued and taken to Naivasha Sub-county Hospital. "We have recover the aircraft black box from the wreckage," said Nakuru County Police Commander Beatrice Kiraguri.
Ms Kiraguri said initial investigations pointed to bad weather as the cause of the accident. "The plane was used in the ongoing spraying of locusts in Northern Kenya," she said.
She added that the two survivors were in stable condition, adding that plans were on to transfer them to Nairobi for treatment.
John Nere, a resident of Ndabibi, said the plane "made noise" and "we knew something was wrong before it crashed in the forest and burst into flames."
Meanwhile, a middle-aged man was hit and killed while crossing the road near Langalanga centre, 10km from Gilgil town.
Elsewhere the driver of a pick-up died instantly after the vehicle had a head-on collision with a canter near Kikopey.