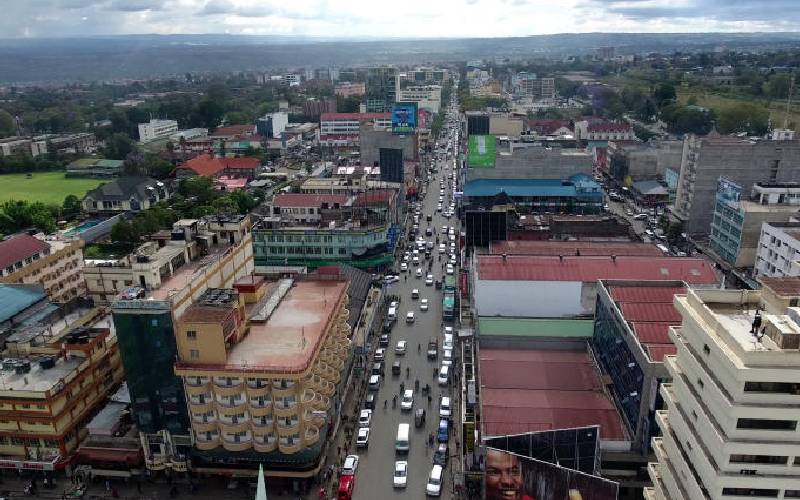 Nakuru residents have been flocking to Nakuru's Ardhi House in search of title deeds.
The conferment of city status, elevation of some towns to municipalities and growing investments in the county have been linked to the spike in the number of applicants seeking the legal document.
Nakuru hosts numerous settlement schemes established shortly after independence. Until the late 1990s, a majority of the beneficiaries only held allotment letters.
Prolonged disputes and lack of proper organisational structure has remained a major challenge on the resident's clamour for the legal documents that have the potential of transforming lives. A team of officials from the county's Lands Department and the National Lands Commission (NLC) has been formed to expedite the processing of the title deeds.
Governor Lee Kinyanjui said there are many petitions from residents whose continued stay on their respective parcels without the documents leaves them uncertain.
"There is a growing concern over lack of security of tenure from residents. We are racing against time to unlock the backlog in title deeds issuance," said Kinyanjui.
Among them is a petition from the disputed Ndabibi Farm residents who acquired it through purchase or as a retirement gift from Agricultural Development Corporation (ADC) in the 1990s. "We have notified the residents to supply us with all documents relevant to the land on or before July 28 to facilitate the processing of title deeds to genuine owners within six months," said Kinyanjui.
In a recent dispute, crops on acres of land were destroyed after unknown persons sprayed chemicals on farms. Edward Macharia, an elder from Elburgon was among 3,457 beneficiaries from Kasarani A, Kasarani B and Eastleigh who received their title deeds this month after waiting for over four decades.
"It has been a tiring journey dating back to the 1970s when we resettled here. We only had allotment letters," said Macharia.
It has been a challenging time for Kuresoi South residents whose title deeds in the early 2000s had a caveat placed on them over the wanton destruction of the Eastern Mau Forest block.