Patel Mansukh, the father of Solai dam owner, dies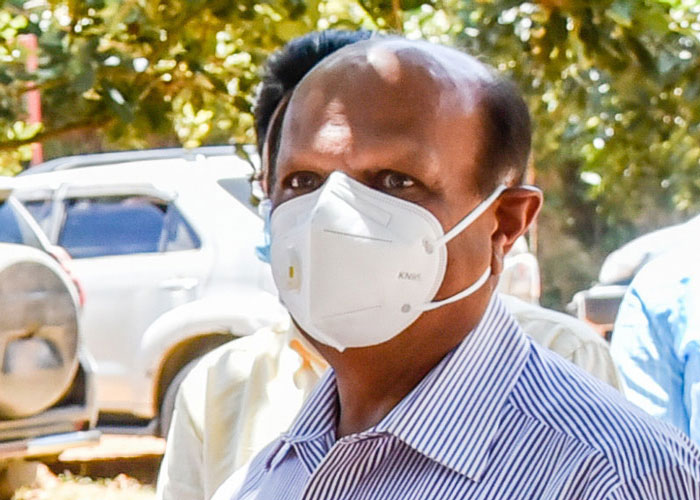 Businessman Patel Mansukh Kansagra, the father of Patel Dam owner Perry Mansukh, has died.
Mansukh's family said the patriarch died on Monday night, June 28 while undergoing treatment at the Aga Khan Hospital in Nairobi.
Mansukh reportedly succumbed to cardiac arrest.
The Hindu Community chairperson, Shailesh Sheth, said details of Mansukh's cremation, as per Hindu customs, would be announced later.
Tradition demands that the cremation be conducted within a day or two after death.
However, Mansukh's case might be different because of his status in society, a member of the Hindu Community said.
"He was a rich man with family and links across the world, especially in the United Kingdom (UK). It might take up to three days for the cremation to be done as the family waits for his close associates to travel to Kenya," said the member on the Community's official Facebook page.
On May 9, 2018, 48 people died and at least 200 families displaced after a dam owned by his son, Perry Mansukh, broke its banks. The dam is located in Perry's Milmet Flower Farm in Solai, Nakuru County.
The Mansukh family was consequently charged with manslaughter.
In February 2020, the Nakuru Law Courts acquitted nine of the Mansukh family members after the Prosecution failed to press charges against the accused.
In April 2020, the High Court in Naivasha overturned the lower court's decision.
The case, which has since been revived, is pending in court.
Nakuru Governor Lee Kinyanjui on Tuesday, June 29 eulogised the late Patel Mansukh as an entrepreneur whose flower farm business employed hundreds of people in Nakuru.
"When I last visited his farm in March this year, I could not help but admire his work ethic and the resultant model farm that employed over 1,500 people. [He was] always willing to share his knowledge, Mansukh was a father and mentor to many," said Kinyanjui.