Missing 11-year-old girl, Priscilla Naserian, found dead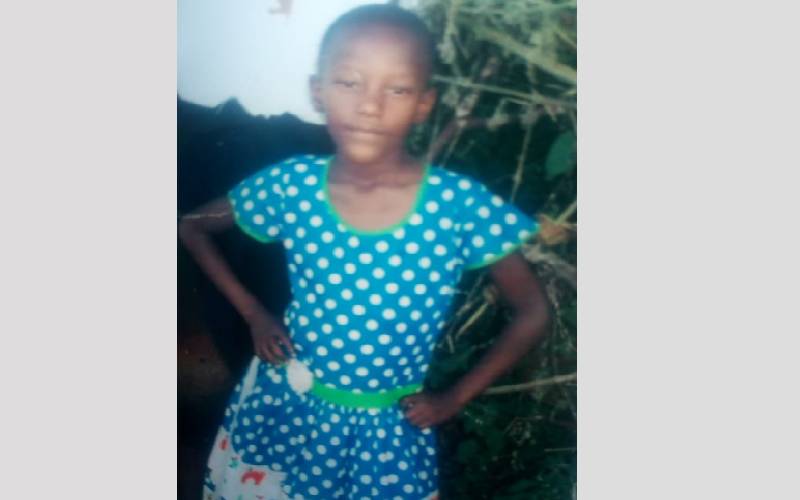 An 11-year-old girl who went missing from her grandmother's home in Namanga two months ago has been found dead in a bush at Maili Tisa, Kajiado County.
The remains of Priscilla Naserian were discovered by his uncle, James Kaage, who had gone to harvest honey a few kilometers from his home.
Naserian vanished from Ole Maa Village on April 14.
Police say she was returning home from visiting her grandmother when she went missing in unclear circumstances.
Kajiado Central Sub-County Police Commander Daudi Loronyokwe said investigations into Naserian's death have commenced.
The deceased's uncle said he identified Naserian by the contents of the basket she was carrying.
"It (the basket) had her pair of shoes, traditional Maasai beads and a bottle of milk," said Kaage.
The minor's body had decomposed, with family suspecting a skull, limbs and bones found near the basket were Naserian's.
Samson Ole Mwanana, a neighbour, said since the girl's disappearance, a spirited search took them to far-flung areas, including Tanzania.
The deceased's mother, Sylvia Koina, told The Standard her child was familiar with the route to her granny's place.
"I used to send her to her grandmother's place often," said Koina.
"My hopes of finding her alive dwindled when I was informed a basket resembling hers was found 'near remains of a human being'," added the deceased's mother.
Koina said she filed a missing person's report at the Namanga Police Station after her child went missing in mid-April.
Nyumba Kumi Initiative official, Dickson Olekisa, said he suspected Naserian was abducted, defiled and killed before being thrown into a thicket.
Area chief, Robert Lois, urged parents to be vigilant, especially in recent times when cases of child abduction have been on the rise.
Naserian's remains were taken to the Kajiado County Referral Hospital morgue.