Residents shun sewer line, cite connection fee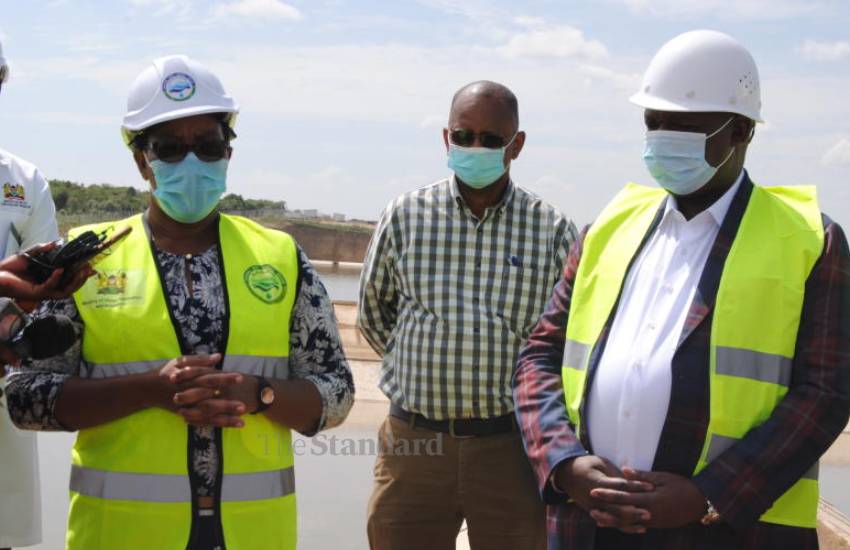 A Sh1.7 billion sanitation project lies idle as Narok County residents continue using septic tanks and open bushes for human waste disposal.
Narok Water and Sanitation Company (Narwasco) Managing Director Stanley Kuyioni said most businesses are yet to activate their connections, adding that this was affecting service delivery.
So far, Narwasco has only managed to do 500 free connections in the first phase and customers will have to pay for themselves in the next phase.
Kuyioni acknowledged that the demand for water in Narok town has been on the rise due to a drastic population increase from the intended 100,000 dwellers.
"Currently Narok needs over two million cubic metres of water daily, which we cannot satisfy but we are working with some partners to expand the capacity to enable more customers to get connected," said Kuyioni.
Anthony Kigen, a manager at Upstates Outlets, a real estate agency, revealed that several real estate owners were yet to connect to the sewer line.
"I manage several residential premises and landlords fear the cost of connection and the expenses of connecting for all the houses. They still prefer using the septic tanks at their premises," said Kigen.
Apart from the Sh20,000 connection fee paid to Narwasco, Kigen said there were extra expenses of piping as well as water connection, which most say is costly.
His sentiments were echoed by John Mwangi, a hotelier in Narok town, who said lack of sufficient supply of water has forced him to rethink connecting to the sewer line.
"Water and sewer line work together. I still buy water for use in my business and should I connect to the sewer line, then it means I will be running at a great loss since I will have to spend more on water," Mwangi said.
He explained that it costs him Sh2,000 to buy water daily, which translates to Sh60,000 a month and the cost might double should he get connected to the sewer line.
Just like most property owners in Narok, Kigen and Mwangi want the county government to revise the connection fee downwards to at least Sh5,000 so that Narok residents can enjoy the positive impact of the mega project.
Completed six months ago, the project was undertaken by the Central Rift Water Works Agency and the county government with funding from the national government in collaboration with the African Development Bank, and was aimed at helping in proper management of sanitation and stormwater in a town that has over the years witnessed perennial floods.
Before the construction of the sewer line, only 0.5 per cent of households in the area were connected to the main sewer line while about 28.2 per cent used open bushes for human waste disposal.
The project was commissioned early this year by Water Cabinet Secretary Sicily Kariuki, but despite the residents having challenges of waste disposal and paying huge amounts for exhauster services, they are yet to embrace the new system.
Narok town businesses and residential houses have been using septic tanks and source the services of exhausters that charge Sh4,000.
Simon Leyian, who owns an exhauster, now sees a bleak future in the business once the town is connected to the sewer line.