Court told how secretary secretly cremated British tycoon Richard Crawford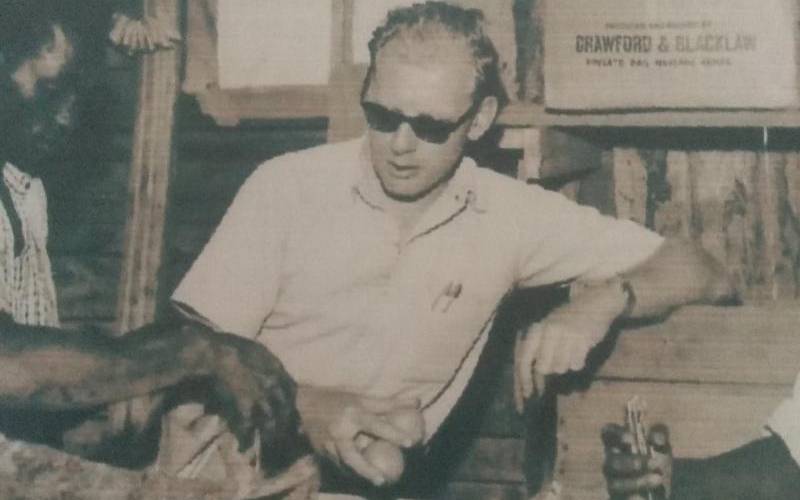 A secretary of Richard Crawford, a British tycoon in Nakuru secretly cremated his reamins soon after his death on February 1, 2014, a court was told on Thursday May 13.
Wycliffe Waita, one of the objectors in a succession case before Nakuru High Court, wrote to the Commission on Administration of Justice, accusing Sarah Joslyn of cremating the body of Crawford without valid documentation.
Ms Joslyn has filed the succession case seeking a share of Crawford's estate valued at Sh74 million.
In Waita's letter filed before Justice Teresia Matheka, he claimed although Joslyn was a stranger, she oversaw the cremation of the tycoon's remains along with her estranged husband Roger Joslyn.
He claimed Joslyn had no court orders nor authorities from the Department of Registrar of Persons and National Police Service, and further avers that Joslyn did the creamtion without death and burial certificates from the department of Civil Registry.
He further told the court that after the cremation, Joslyn fraudulently petitioned to be granted letters of administration for the deceased's property in Succession 356 of 2014.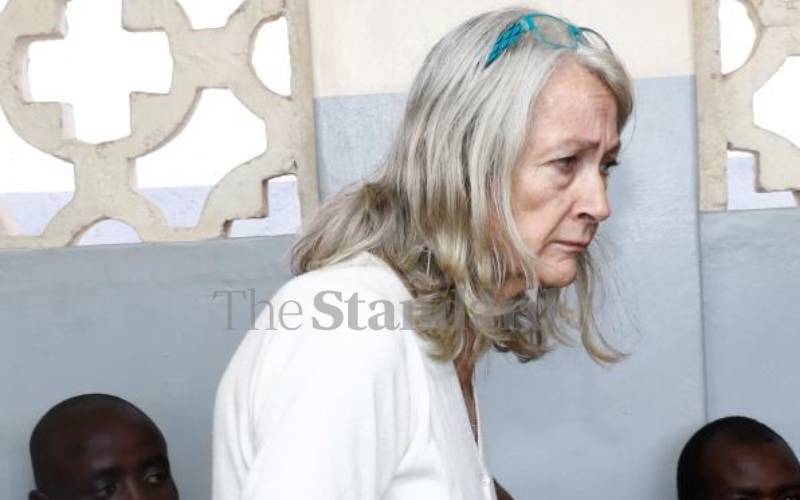 "The documentation for cremating the deceased could have been attached in Joslyn's petition, but none was filed," reads the letter in part.
He alleged Joslyn sought refuge from Crawford who employed her but she used his kindness to disinherit him of his property and also used several companies to get the deceased's 16-acre of prime near Nakuru town on the Nakuru-Nairobi highway.
"The petitioner used Holman Brothers Company, Shayona Timber Limited, War Memorial Hospital, KeNHA, Nakuru County administration and several advocates to grab the deceased's land," reads the letter.
He accused her of attempting to end Crawford's life by using thugs to attack the deceased in 2007.
Crwaford's fierce letter
According to Waita, the deceased wrote a 'fierce' letter accusing Joslyn of having a hand in his 2007 assault case which made him close his farm after 2008. After the closure, Waita claimed Joslyn took advantage and illegally issued notice to employees on July 29, 2010 declaring them redundant.
The letter comes as the parties in the suit informed Justice Matheka that they intend to settle the case outside court.
On Wednesday May 12, the mention to confirm the progress of the case was deferred to May 20, 2021, as Matheka was sitting in the bench giving verdict on the Building Bridges Initiative (BBI) petition.
Succession suit
The succession suit started in 2014 after Crawford's death and was initiated by Joslyn.
Crawford came to Kenya in 1950, settled in Mwariki, Nakuru County. He was a horticulture farmer and kept animals that included dogs and donkeys. He also established a number of petrol stations and enterprises among the Blue Cross Kennels.
He died a bachelor after he sustained injuries in an attack by robbers and developed Parkinson's disease, which led to a loss of memory that lasted until his death.
His enormous wealth has caused a clash between Joslyn and the deceased's aides, business partners and friends.
Other parties include Stephen Ngatia, who claims to be Crawford's adopted family, and former workers who lived on Crawford's land.
Joslyn was in May 2019 charged in court for allegedly forging Crawford's will. She allegedly forged deceased's signature to authorise the transfer of his land on diverse dates in 2011.
In the will purportedly authored by the deceased and dated January 9, 2009, Joslyn was allegedly appointed the executor of the deceased's estate and was given all of the deceased's assets.
"I appoint as the sole executor and trustee of this will my friend Joslyn. I give her the whole of my Kenyan Eestate for her own use and benefit," reads part of the will.