Night storm kills two minors in Siaya County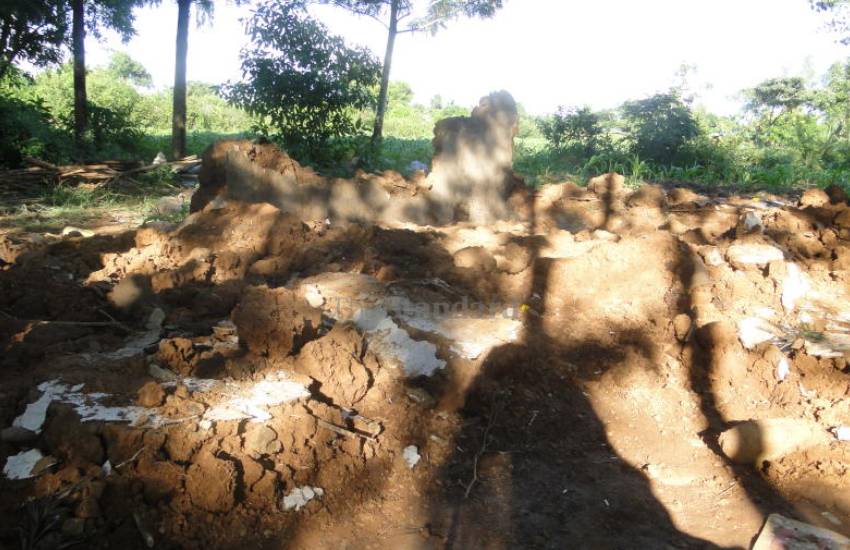 Two children were killed and several families displaced following a heavy storm in Usenge and Got Agulu Sub-locations in Siaya County.
The windstorm that started on Friday night also blew off the roof to Fredrick Otieno's house in Ururi before the walls collapsed on killing two children aged two and 12, and killed them instantly.
"We were lucky to survive with minor injuries after we were rescued by villagers," said Otieno.
Witnesses and area chief Paul Olang told The Standard the stormy weather also destroyed crops.
In Got Agulu sub-location, farms were swept by floods and crops destroyed. Residents affected in Urima, Usoga and Uhundha villages appealed for aid, fearing that they would have no harvest.
Jerry Mito, a resident and victim, said they had been forced to relocate to safer grounds.
"Some of us had spent more than four months in schools and churches where we camped after being displaced by floods. The situation has recurred and we are appealing to the government for help," said Mito.
On Sunday, several commuters were stranded at Goye bridge after River Yala burst its banks, flooding sections of the road.
Take a quick survey and help us improve our website!
Take a survey
Isaya Onyango, a resident, said the area was likely to be cut off if the heavy rains continued. "This bridge is a disaster in waiting and we are appealing to the government to fast-track the process of repairing it," said Onyango.
At Aram market in Rarieda, traders complained of poor sanitation. "We always have problems whenever it rains," said Mary Adhiambo.