30,000 squatters lose 76,000 SGR pathway land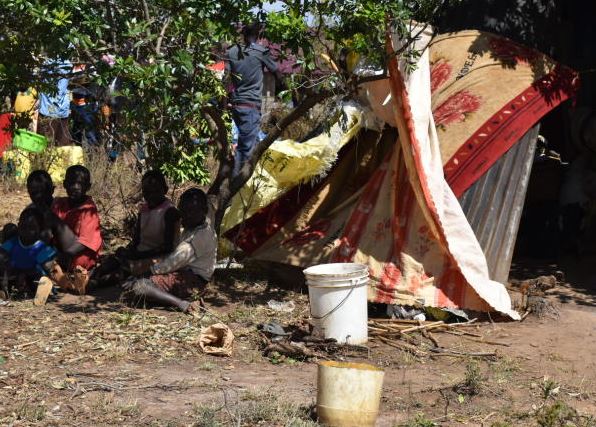 The Environment and Land Court in Nakuru has dealt a blow to 30,000 squatters claiming ownership of 76,000-acre land along Maai Mahiu- Narok road in Naivasha.
Justice Dalmas Ohungo dismissed a suit by the squatters against Kedong Ranch Limited, Kenya Railways Corporation (KRC), National Land Commission (NLC) and the Attorney General.
The judge ruled that the suit by the group, dated October 29, 2019, didn't raise a new cause of action as it had already been determined by a court of similar jurisdiction in ELC Pet 57 of 2014.
"The current suit is res judicata- the parties in the suit and that of 2014 are the same and the matters raised in this suit are similar to that of 2014," ruled Ohungo.
He declared that having admitted to the existence of the 2014 suit, the group had no compelling reasons to show there was a new contested matter for the court to allow new evidence to be taken.
"The petitioners (group) have not shown new matters to be contested in their suit. All the matters raised were raised in the 2014 suit before Justice Sila Munyao," the judge said.
In his September 24, 2014 judgement, Munyao ruled that the suit land was registered in the name of Kedong Ranch and has a leasehold interest for a term of 999 years from May 1, 1950.
Munyao found that the land was neither public nor can it constitute a community land as claimed by the community.
Ohungo echoed Munyao's judgement in his ruling;
"I am afraid that the suit land doesn't form part of Maasai community land. It is private land in the hands of Kedong Ranch. It is thus immaterial whether the land was the ancestral land, it is now private," ruled Ohungo.
He thus allowed an objection by KRC, NLC and the AG, in dismissing the group's application and condemned them to pay the cost of the suit.
In the suit, the group wanted the court to restrain Kedong ranch from interfering with the land until their case is heard and determined.
They also wanted the court to restrain KRC from evicting them from the land.
Through Robinson Torome, the group argued that they were born and raised on the suit land.
He stated that KRC has already constructed the Standard Gauge Railway through the suit property thereby occasioning eviction of the squatters.
Torome added that despite the community having developments on the land, the government has earmarked it for construction of the Naivasha Dry port.
But Christine Cronchey, Kedong Ranch board of director's chairperson, disowned the squatters saying that they are strangers.