Female drug gang terrify residents of Narok town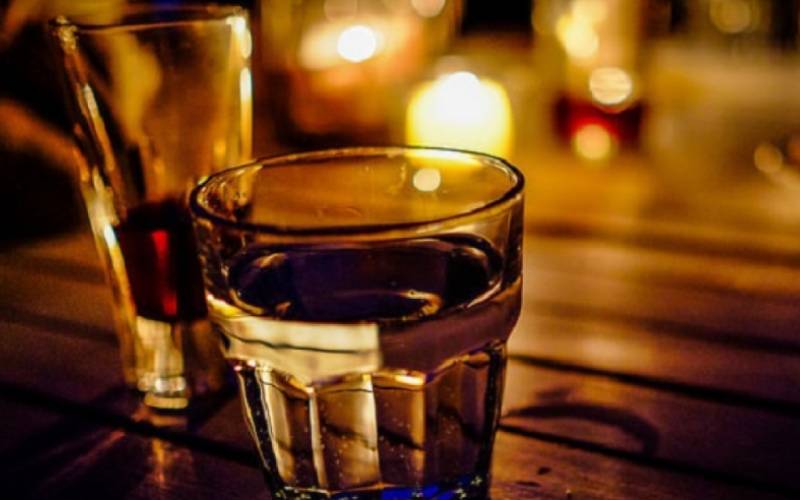 Revellers in Narok town have been thrown into a panic mode after a gang that spikes patron's drinks before robbing them of their valuables wreak havoc.
The female gang that allegedly operates in groups of between two and three have taken the town by storm.
The cases are frequent on the town's top night clubs leaving behind a trail of victims.
The gang spikes their victims' drinks with a sleep-inducing pill locally known as 'mchele'.
Daniel Kipkorir, a teacher at a local high school went partying with two of his male friends to one of the popular clubs in the outskirts of the town.
Mr Kipkorir entered the club in possession of Sh43,000 both in his mobile phone Mpesa account and his bank account as well but he woke up drowsy and penniless.
All was well until a skimpily-dressed woman stole his heart; little did he know that she was targeting more from him.
"We had gone to hang out with my friends at a club. All was fine as we sipped our drinks undisturbed. Then all of a sudden a brown lady came over and requested to join our table," said Kipkorir.
Take a quick survey and help us improve our website!
Take a survey
According to Kipkorir, hell broke loose two of his friends left him with the woman.
"I booked a room and that is the only thing I remember. I woke almost 18 hours later. The first thing I remembered was my new smartphone which was missing. I rushed to my bank and found that I had been emptied of over Sh35,000," he narrated.
He borrowed a phone from a friend and replaced his Safaricom sim card and checking at his account balance, it had also been wiped off the Sh7,000 he had.
Kipkorir is not the only victim of this new criminal outfit but just one among many that had fallen prey to the seductive syndicate.
John Makori, a Disk Jockey (DJ) at one of the famous clubs recalls how he was once a victim of the said gang that wiped his house clean.
He added that he once played a good Samaritan to two beauties who pretended that they were stranded asking for accommodation assistance.
"I was closing my job at around 2 am when some two ladies who were among the last to leave the club cried to me that they had no place to sleep and being a bachelor, I pitied them and took them to my house," narrated Makori.
He recalled the incident that happened in February 2020 changed his life for the worst.
Barely a month ago, a similar incident happened to two local tourists.
The vice has since been heightening over time, and locals have expressed their fears that if not solved, the gang will hold them hostage.
Local police confirmed that few cases have been reported and the investigation was underway.
However, Urbanus Kioko, area Directorate of Criminal Investigations Office declined to shed more light on the matter.
"We are tracking some key contacts that were provided by some victims and soon we will be making arrests and prosecutions," he said.
While warning men against entertaining strangers, he has however called on victims of similar cases to report the incidences to the nearest police station for further action to be taken.
According to the security team, the drug used is identified as midazolam drug.
When added to drinks, it drives the target into a deep sleep giving the perpetrators a chance to rob them of cash and other valuables.
Though the sale of the drug is limited to medical prescription in Kenya, the security agencies believe that the drug could be smuggled from neighbouring Tanzania.
Dr Stephen Lerionki, a private medical practitioner said the drug is banned in Kenya's chemists and pharmacists and only prescribed and administered under strict medical situations warning that the drug was lethal.
"That drug is dangerous and can kill if induced in huge amounts. It also has serious side effects such as drowsiness and temporary dementia," warned Dr Lerionki.