Former KDF officer seeks to represent himself in wife and children murder case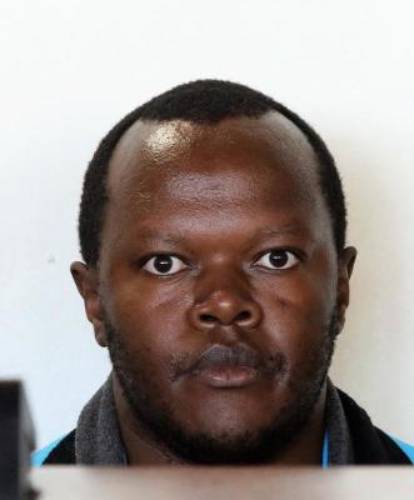 Former Kenya Defence Forces (Kdf) officer Major Peter Mugure who is facing charges of killing his wife, daughter and son yesterday asked the court to allow him to represent himself.
Mugure who is accused of murdering his ex-wife Joyce Syombua, 31 and her two children 10-year-old daughter Shanice Maua and son Prince Michael, 5, was appearing for the mention of his case before High Court Justice Florence Muchemi.
Major Mugure used the mention to make two applications in the multiple murder case against him jointly with former Laikipia Airbase cook Collins Pamba for the murders allegedly committed on October 26, 2019 at the Laikipia Airbase in Nanyuki.
In his first application, the former KDF officer said he would like to represent himself in the court case although he had previously been represented by Cliff Ombeta, later Kimani Njuguna and later on last year by Kariuki Runo.
Mugure joined the virtual Court session from King'ong'o GK Prison in Nyeri.
His second application was for the court to allow him get back his motor vehicle and some personal items such as ATM cards and clothes which were confiscated by police.
"They took away a number of personal items including my ATM cards. I'm asking to have them returned to me because I do not think they are part of evidence," Major Mugrue told the court.
Take a quick survey and help us improve our website!
Take a survey
Major Mugure's application to defend himself was a suprise in the mention and Justice Muchemi ruled that the hearing of his substantive applications would take place on April 11.
The murder case has been hit by delays and was mainly affected by the transfer of Judge Jairus Ngaah who first handled the matter. The former soldier then appeared before Justice Abigail Mshila before finally landing before Justice Muchemi.
The bodies of Major Mugure's family were recovered buried in a shallow grave at Kilimo in Thingithu the outskirts of Nanyuki town a few days after they were reported missing after they had visited the soldier at his workplace.
Two set free in murder case
Two people accused of murdering their friend and dumping his body in a ditch after a chang'aa spree have been set free by the court.