Man dies a few minutes after donating blood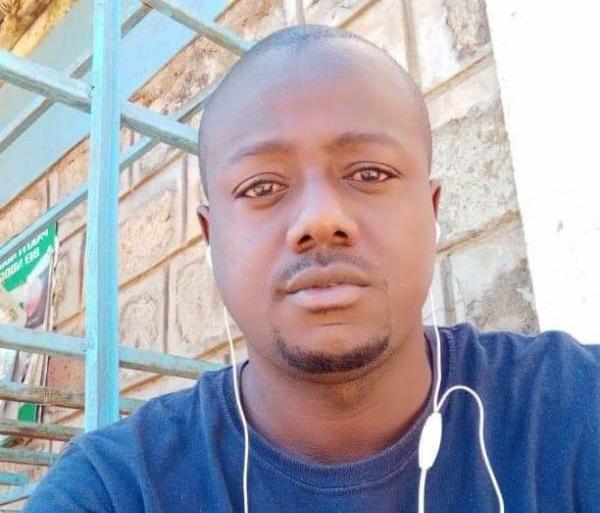 On February 18 at 11.50am, Desmond Kipkoech walked into Mercy Mission Hospital in Eldama Ravine town, Baringo County — not because he was sick, but for a noble course — to donate blood.
At 1pm, video footage obtained from the hospital's CCTV cameras captured him leaving one of the examination rooms staggering.
Thirty minutes later, he is seen collapsing on a bench outside Room 15 at the hospital. At 4pm, Kipkoech is pronounced dead and his body wheeled to the hospital's mortuary.
His family is now demanding answers on what could possibly have killed a healthy man.
According to his elder brother Samati Kemboi, Kipkoech, a student at the Kenya Medical Training College (KMTC) in Eldoret, was in Eldama Ravine to visit his wife, a clinical officer at the hospital.
Dismissed story
"We are shaken and devastated. Our brother went to donate blood to save other people's lives but ended up dying," said a tearful Kemboi.
Kipkoech, his brother said, left Eldoret last Thursday only for him to be called later in the day by Emma Koech, a nursing officer at Mercy Mission Hospital informing him he was dead.
Kemboi further said the nurse claimed that his brother developed nausea and began vomiting before donating blood, a story he dismissed.
He said the CCTV footage showed Kipkoech in the process of donating blood before he started experiencing health challenges.
"The nurse claimed my brother was not fit to donate blood but in the CCTV footage, which the hospital allowed us to view, a laboratory technician is seen carrying donated blood to the storage room," said Kemboi.
Take a quick survey and help us improve our website
Take a survey
In the footage, that The Standard managed to access, the man is seen walking to the hospital at 11.50am. He was taken to the ultrasound room where blood donations are collected. He stayed in the room for about an hour.
At around 1pm, he left the room staggering and sat outside. He appeared to be in pain.
While on the bench, he fainted and was quickly placed on a stretcher and wheeled to an emergency room. He appeared to be in a critical state. Unfortunately, while being attended to, the man was pronounced dead.
"We would like to know what transpired during the blood donation process. Did he develop complications, or what exactly happened inside that room," posed Kemboi.
Kemboi claimed his brother was in perfect health before he walked into the hospital. The family now wants the police to investigate the matter, and for justice to prevail.
"All we want to know is whether there was some form of medical negligence during the process since Kipkoech, as far as we know, was in good health," said Kemboi.
Kipkoech's cousin Kiprono Lobolei said the family will not rest until justice is done.
"It is strange to walk into a hospital healthy and die under mysterious circumstances. We want to know what killed our brother," he said.
A post-mortem examination report conducted at the hospital on Wednesday shows that Kipkoech could have died of heart-related and blood pressure complications.
The results are, however, not conclusive.
The matter has now been taken over by the Directorate of Criminal Investigations (DCI).
Negligence or accident
Rift Valley DCI boss Paul Wachira told The Standard that investigations are meant to establish whether the complications that Kipkoech developed could have been brought about by negligence at the hospital or were accidental.
The hospital's management did not respond when we sought comment on the matter. Kipkoech is survived by his wife Mercy Moraa and one child.