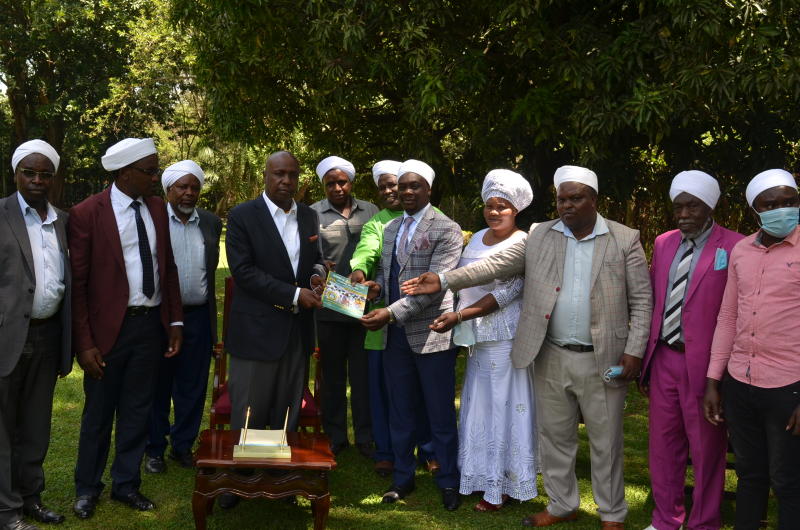 Kanu chairman Gideon Moi has lauded Akorino Church for spearheading a nationwide campaign aimed at enhancing environmental conservation.
Gideon, who addressed the church's top leaders when he hosted them at Kabarnet Gardens in Nairobi yesterday, noted that the environment is a sacred gift from God that requires maximum attention to prevent its degradation.
"I am impressed by your passion for environmental conservation as the Akorino Church. We must jealously guard our environment, as a God-given gift, from any form of pollution," said Gideon.
The church leaders, who had paid a courtesy call on Gideon, informed him of their campaign to plant 1 million trees in three months.
Read More
The campaign, set to begin on February 7, will culminate in the church's centenary celebrations on June 8, 2021, to mark 100 years since its inception in 1921 as an indigenous African church.
Noble initiative
Moi pledged to support their efforts since it was in line with his individual vision and that of the independence party, terming the campaign a noble initiative.
"This is a noble initiative that we must support by all means. The existence of the next generation wholly depends on how we take care of our environment today," said the senator.
Moi was accompanied by Nominated Senator Abshiro Halake and Kanu Executive Director George Wainaina among others.
The Akorino Church leaders thanked Gideon for championing peace and cohesion in the country.
Led by the Secretary General of the General Conference of Akorino Churches Assembly Rev Abraham Macharia, they urged the senator to continue propagating the politics of decency in the country and follow in the footsteps of his late father.
"We are here to rekindle our friendship borne out of your late father's love for the church. Thank you for remaining steadfast in preaching peace and decency in your politics because that is the way to go," said Macharia.
Macharia further said that the church will continue to work with the senator so he can achieve his dream to see the country prosper.