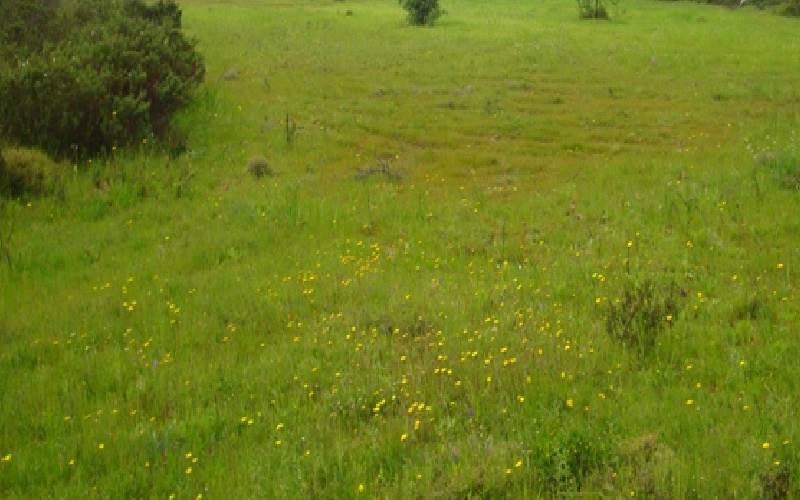 A group of more than 800 women has moved to court to stop proceedings of a succession case for the late businessman John Gichuhi.
Nyakiambi Women Group wants Justice Teresia Matheka to stay the proceedings, arguing that the case touches on a 127-acre land in Suswa, Naivasha, which they lay claim to.
Gichuhi died on February 13, 2001, and is survived by four widows and 19 children. He left property including the 127-acre land.
On March 30, 2017, Gichuhi's widows and his children were issued with a grant for the property.
Read More
On June 22, 2018, the family made an application for the grant to be confirmed.
The grant's application aggrieved Nyakiambi group who moved to court to stop the matter.
In the application, admitted by court on January 14, the women claim that the suit land is subject to a 1997 dispute between the group and the late Gichuhi, and is pending before another High Court.
"The applicants (Nyakiambi members) want the High Court to stay the succession proceedings until the land dispute in Civil case 113 of 1997 is heard and determined," reads the application.
Through their officials Mary Mangara, Esther Wanjiku, and Wanjiku Ruo, the group claims that they have filed a Notice of Motion in the land dispute, dated December 15, 2020.
In the suit, the group wants an order or decree recorded as per a consent agreement dated October 12, 1999, between them and Gichuhi.
They also seek to enforce a 1989 sale agreement with the late trader that saw them possess the suit land.
"The applicants want the court to adopt the 1999 consent agreement recorded and direct Deputy Registrar of the High Court to issue a decree over the consent," reads the application.
In the consent seen by The Standard, Gichuhi had agreed to sell the land to the group for Sh2,667,000 after they entered into a sale agreement on December 8, 1989.
The consent also read that Gichuhi agreed to let the group transfer the land and register it in their name.
However, the group claims that Gichuhi refused to surrender the land, forcing them to move to court. They submit that if the grant is confirmed they would lose the legal interest in the land.