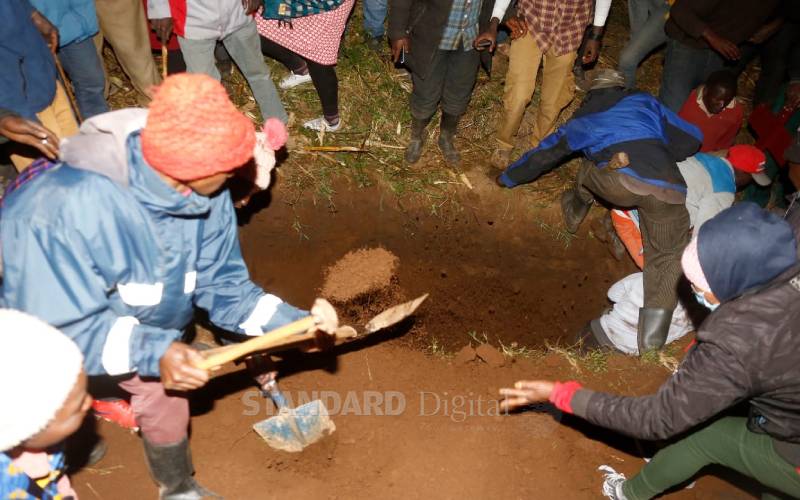 Residents of Mathangauta village in Likia, Njoro sub-county on Friday, witnessed a bizarre dawn burial of a 51-year-old man as the family raced against time to fulfil his wishes.
According to the family, Alexander Mwangi had given instructions to be buried within 24 hours and before the morning of the next day.
He succumbed to meningitis at Kerugoya hospital in Kirinyaga County on Thursday morning.
"Mwangi passed on after instructing his brother that he should be buried on the same day," said Paul Maina, the deceased's uncle.
Read More
Maina said the deceased gave express instructions to his brother on the location of his grave on his father's land and the manner in which the burial was to be conducted.
"He was particular on the location of his grave. He also told us to ensure he is buried at the earliest time possible before the next dawn. This was shocking but we had to oblige," said Maina.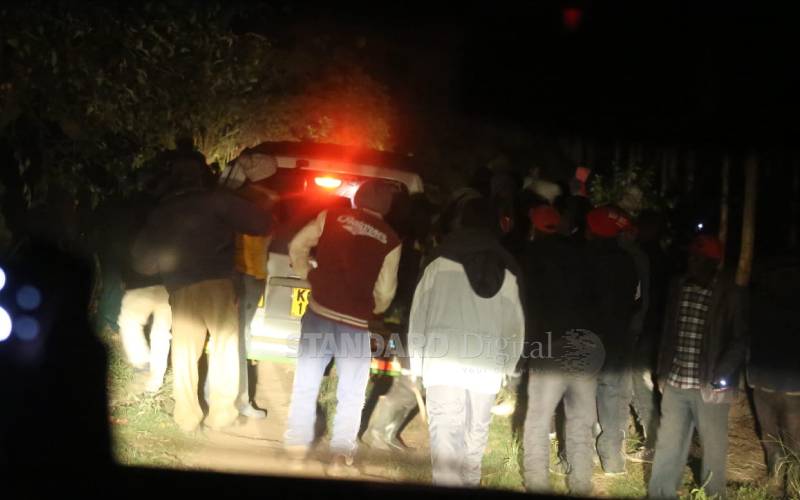 At 12am on Friday, the hearse carrying seven people and a casket bearing Mwangi's remains were spotted at a roadblock on the Njoro-Mau Narok Road heading to the burial site.
After presenting documents allowing them to bury, the hearse proceeded to his home where according to the residents, they last saw him as a teen.
At 1:30am, men and women queued along the road leading to the home sacrificing their sleep and braving the chilly night to witness the shocking incident.
"I can't remember him well. He left here as a young man and I am shocked why they want to bury him like this. I had to see it myself," said Mary Wambui, a resident.
In hushed tones, residents expressed disbelief on how the man who was rumoured to be a Mungiki-sect member before his death was being buried.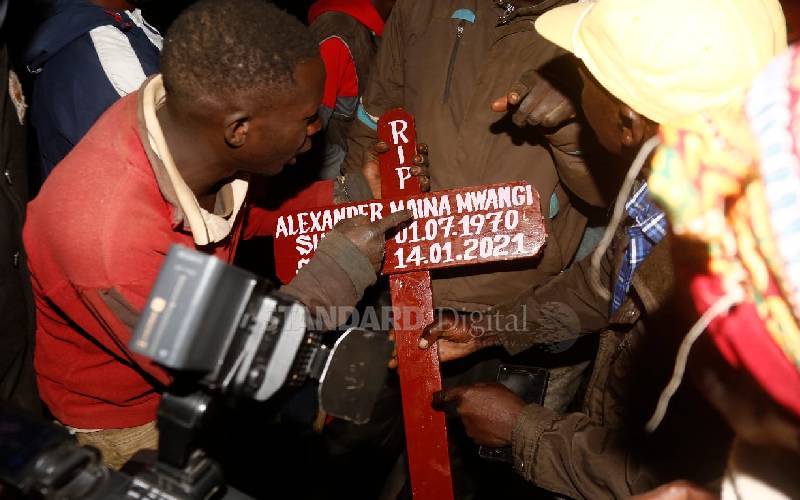 The youth carrying the casket to the gravesite were forced to open it as locals demanded to view the body.
After five minutes of viewing, the youths hurriedly buried him without any prayers being conducted at the graveside.
Within 10 minutes the youths were done with burying him and left the scene in silence.