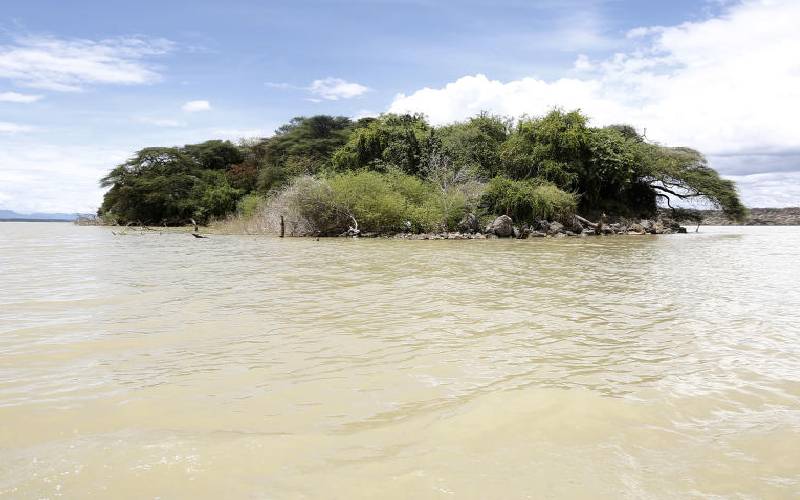 Two local tourists and a coxswain died on Saturday after a boat they were riding in from one of the hotels in Lake Baringo island capsized.
Nine tourists survived during the accident that occurred as the holidaymakers were leaving a hotel in one of the islands.
Marigat Sub County Police Commander Benjoleve Manuve told the Standard Digital that 12 tourists were on board the boat when the accident occurred at around 4pm.
Mr Manuve said the speed boat sailed into a storm that had hit the lake in the evening.
"The boat was ferrying two families that were on holiday at Kokwa Island. A 14-year-old girl and a 28-year-old coxswain died during the incident," he said.
Initial police reports indicated that the families were guests at Teddy Bear hotel and had taken the boat ride to Kokwa Island for an expedition.
A team of assembled divers managed to rescue the nine from the stormy lake.
Manuve said the nine were being treated at a hospital in Marigat town while a team of divers and local security personnel -who were on a search and rescue mission had suspended it.
"They have turned the search and rescue mission into an operation to recover the bodies after the long hours." He said.
The police commander could not release the names of the deceased saying he was in process of informing other family members.
The lake is among those that have seen a tremendous increase in water levels that have submerged some hotels, homes and schools in the county.