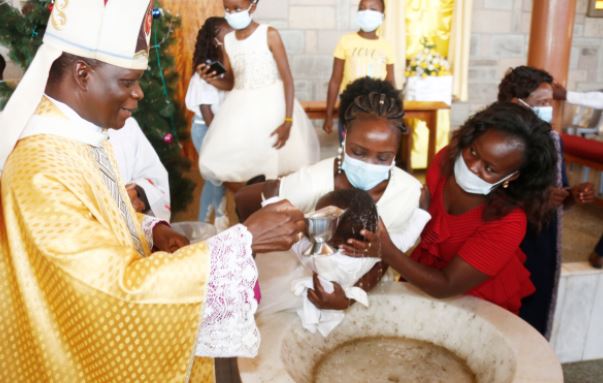 The Catholic Diocese of Nakuru Bishop Maurice Muhatia has called on Kenyans to live in peace and help the needy as the world celebrates Christmas, amid the coronavirus pandemic.
Bishop Muhatia said Christmas symbolises peace on earth, that should be embraced by leadership in the country and all Christians of faith.
The clergy asked politicians to carry themselves with decorum, which will too help unite Kenyans irrespective of their tribal and political affiliations.
He spoke at Christ the King Cathedral Church where he led hundreds of faithful's in a mass service.
Read More
"God has been gracious to us this year, and as we celebrate Christmas, we need to express love, joy and gratitude," he said.
Muhatia further said that the nation can only develop economically if there is peace. "Peace be on earth, is the song of the church that should be our day-to-day challenge" he added.
The bishop said that it is unfortunate that millions of Kenyans are struggling to make a living after losing jobs due to the Covid-19 pandemic.
"We need to support people in need more so with the pandemic, that has left families languishing in abject poverty," he said.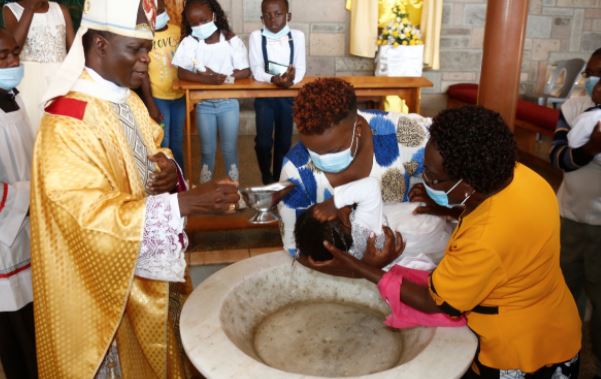 Further, he called on Kenyans to observe the set public health protocols to help stop the spread of coronavirus at the community level.
During the service, 24 infants were baptised and dedicated to Christ.