Home-based workers launch national outfit to fight for their space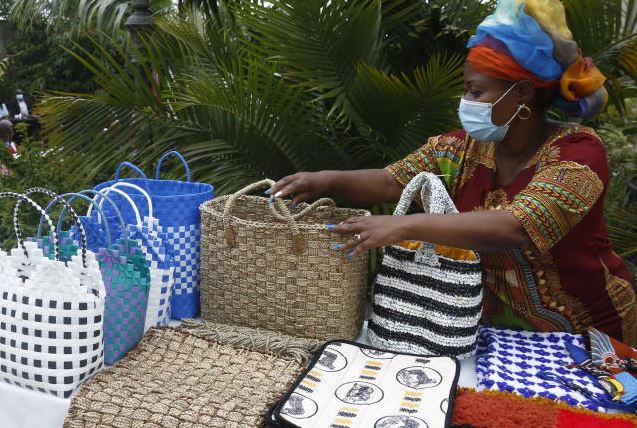 Stay-at-home mothers continue to fight for validation as part of people contributing towards economic development at the family level and nationally.
While this bracket of people does not necessarily spend their time doing house chores, some of them engage in the production of valuable items made through skills such as knitting, beadwork, painting, carving, and pottery among others.
Items made this way are not highly-priced but on the contrary, remain highly valued by those who understand and appreciate their meaning more than their use.
As a result, this group of people who consider themselves as part of Small Market Enterprises (SMEs) remained less visible in the economic spheres.
Things may not be the same for them after various groups from 14 counties teamed up to form a national outfit - Homenet Kenya - to better fight for their space.
Phyllis Kerubo is a member of Sanata Women Group based in Gilgil, Nakuru County whose members came together in 2010 to give their activities a bearing.
Regulatory framework
"For the past 10 years, we have been doing basketry and textiles making. We work from our individual homes. Lack of specific address from where we sell the products makes us not as visible as other sectors," said Kerubo.
Julia Luchingamoi, a home-based worker from Laikipia County, is a master in beadwork and dressmaking which are fast selling in the Kenyan market with local and international demand.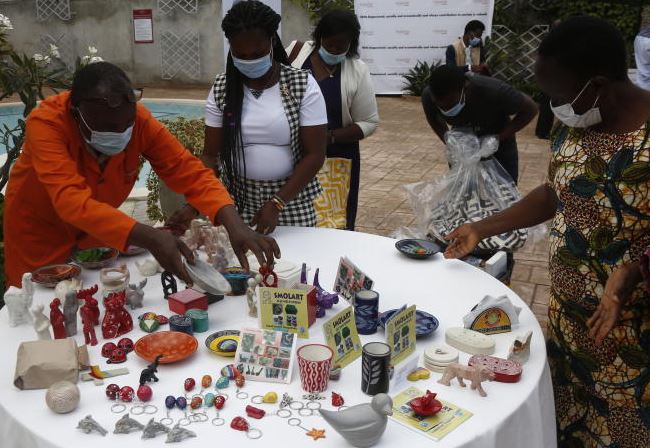 The women outlined the challenges they face while selling the products including exploitation by middlemen and lack of a regulatory framework to harmonise their prices.
"We produce dresses and other traditional attire which fetches less at our homes due to brokerage. You will find the same products priced triple the amount we sold them in the well-established markets," said Kerubo.
Luchingamoi regretted that most Kenyans are willing to pay more for imported products while they look down on locally made products most of which are of higher quality.
Jemima Awuor whom the groups picked as pioneer chairperson for Homenet Kenya says it has been a task to get their work validated and recognised by the public and offer a platform for better market practices.
"As a national body we shall be at the forefront of addressing challenges of low visibility, lack of policies regulating the sector and exploitation by middlemen and come up with harmonized prices," said Awuor.
World Fair Trade Organisation Africa Regional Director Bernard Outa lauded the women groups which he described as an integral part of the economy which deserves recognition.