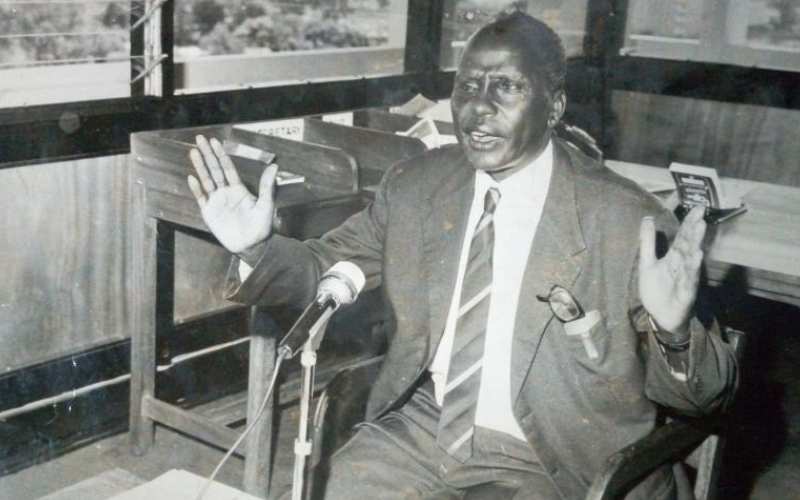 The cause of death of former Keiyo North MP William Murgor became contentious during the hearing of a succession dispute among his 29 children.
Some of Murgor's children, led by current Keiyo North MP James Murgor, argued that the court documents presented by their sister Enid Murgor gave false information about their father.
According to the documents presented by Enid, the former MP who died in 2006, suffered from Alzheimer's disease — a progressive disorder that causes brain cells to degenerate and die.
However, James, who is a physician, said his father neither suffered nor died from Alzheimer's disease.
He told the court that the said cause of death was offensive and malicious, and was meant to mislead the court. "It is offensive to say that my father died of something he never contracted. This Alzheimer's claim should end," James said.
Read More
He told the court that the postmortem report said his father died of myeloproliferative — a disease of the bone marrow and blood that might develop into leukemia. He said his father enjoyed good mental health for the better part of his life, save for a few years in late 2003 when he had memory lapse occasioned by old age.
However, when Ambrose Murgor was cross-examined, he said his father had memory loss as early as the 1990s.
"My father could not drive, bathe or change clothes by himself. I had to help him with the basic chores and then drive him to his petrol station in Eldoret, strictly looking after him since he could even forget directions to where we needed to go," Ambrose said.
James said their once united family had been torn apart by the court case that has escalated in the past eight years, with mediation attempts collapsing last year.
The hearing continues on February 11, 2021.