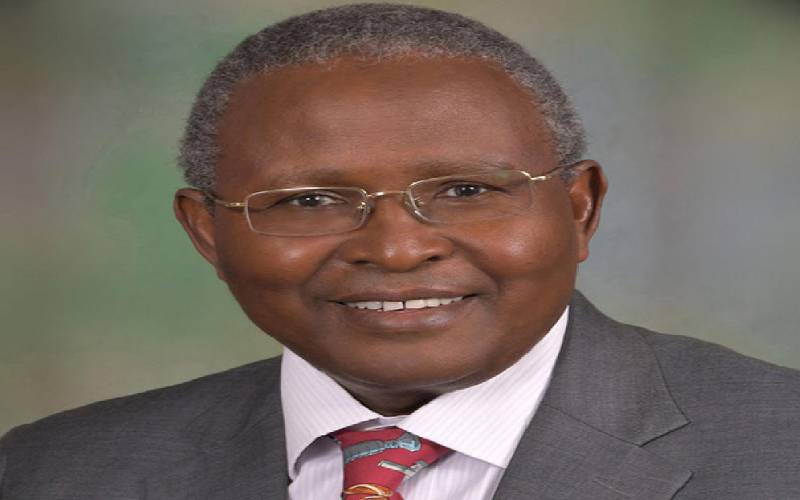 Egerton University has appointed Prof Isaac Kibwage (pictured) as acting Vice-Chancellor effective Friday- November 20.
The appointment comes after outgoing VC Prof Rose Mwonya was sent on terminal leave barely two months to the expiry of her term on January 12, 2021.
The University Council announced the decision, which was communicated to all staff and students through the Registrar in charge of Human Capital and Administration Dr Thomas Serrem.
"This is to bring to your attention to all staff and students that the University Council has appointed Prof Isaac Kibwage to act as the Vice-Chancellor with effect from Friday, November 20, 2020, until further notice. The Vice-Chancellor Prof Mwonya has taken her pending leave," the memo read in part.
Read More
Prof Kibwage was until today the Deputy Vice-Chancellor in charge of Administration, Planning and Development.
Prof Mwonya's tenure in office was turbulent with the university facing allegations of corruption that saw her suspended on September 11, 2018, by the council.
The council has appointed Deputy Vice-Chancellor Academic Affairs Prof Alexander Kahi in an acting capacity.
But in October 2018, the Employment and Labour Relations Court in Nakuru reinstated Prof Mwonya in office.
Justice Monica Mbaru lifted the 90-day compulsory leave issued to Prof Mwonya, and directed that she resumes her position as the VC.