Governor Kinyanjui on the spot over Sh240 million debt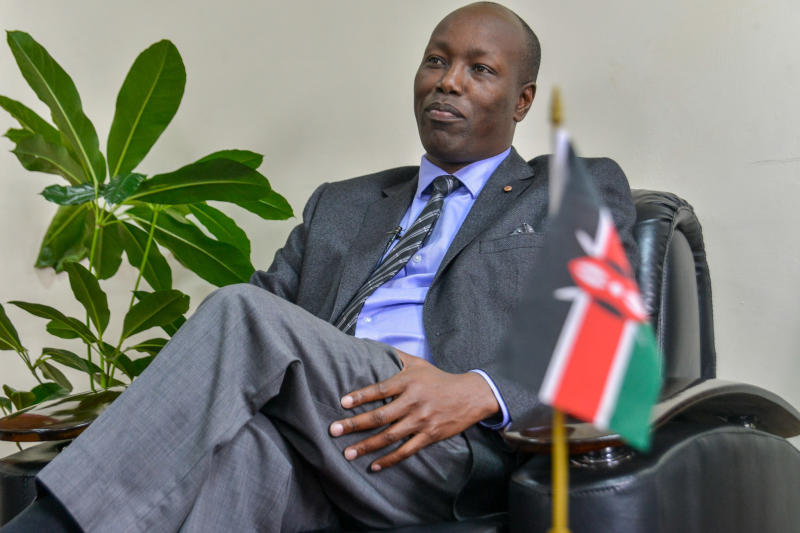 Nakuru Governor Lee Kinyanjui has been put to task to explain why his administration failed to recover a Sh240 million debt owed by tenants in the defunct municipal council houses.
The Auditor-General observed that records presented for audit review revealed that rent outstanding as at June 30, 2018 was Sh200 million and Sh21 million for Nakuru East and Naivasha sub-counties, respectively.
But Kinyanjui told the Senate County Public Accounts and Investments Committee (CPAIC) that the county government had unsuccessfully attempted to evict tenants due to incitement from the political class.
He said politicians have also continuously frustrated his efforts to recover the debt that has been accumulating for the past 10 years.
"Tenants are incited by the political class to default and resist eviction. This has resulted in ugly incidences, which have forced the county to suspend the exercise due to clashes with enforcement officers," said Kinyanjui.
"It's also worth noting that most of these houses are old and dilapidated, which could also be a contributing factor to resistance to paying rent," he added.
However, Kinyanjui said the devolved unit is currently assessing the extent of damages in those houses with a view of carrying out necessary renovations.
Nakuru County Finance Act 2016 states that a surcharge shall be levied for rental default at a cumulative rate of one per cent per month, resulting in a computed surcharge of Sh27 million.
"The total amount outstanding from house rent, including the 1 per cent surcharge on rent arrears was Sh248 million," the audit report reads.
According to the report, people living in Nakuru East estates like Kivumbini, Paul Machanga and Flamingo were among those not paying monthly rent due to unexplained reasons and the county has not evicted them.
"In the circumstance, the county may not attain its revenue targets and thus delaying development," it says.
Tenants pay a monthly rent of between Sh400 and Sh2,500 depending on the facilities and sizes of the houses.
Take a quick survey and help us improve our website
Take a survey
CPAIC Chairman Sam Ongeri (Kisii Senator) questioned Governor Kinyanjui on plans he has put in place to recover the huge debts.
In his response, Kinyanjui said his administration was working on strategies to recover the debt and it had procured a private firm to collect monthly rent and any outstanding arrears.
"Accumulated bills have been a challenge to the county. Majority of tenants have not been paying rent while others have documents showing they have paid, but they are not in our records," he said.
"Some tenants are children of former municipal staff, who claim the houses were handed over to them by their parents yet they don't have documentation for the same."
The audit report also revealed that in 2017/18 financial year, Nakuru County Executive used Sh5.55 billion or 44 per cent of its annual budget on recurrent expenditure yet its own source revenue collection dipped by more than Sh140 million.
"The county government exceeded the 35 per cent set limit as per Section 25(1)(b) of the Public Finance Management (County Government) Regulations, 2015," reads the report.
The report also shows while the county government targeted to collect Sh3.28 billion that year, a review of only five revenue streams revealed it had missed its target by Sh140.40 million.
The revenue streams are reserved parking, house rent, administrative fee, slaughterhouse and market trade.
In his response, the county chief told the Senate committee that his administration missed the revenue target because of the prolonged electioneering period, which led to interference on the collections.
Kinyanjui said his administration spent beyond the ceiling in the remuneration of county staff because of the annual salary increment and implementation of the Collective Bargaining Agreement (CBA) for nurses and doctors.
"Most employees were inherited from the defunct local authorities of County Council of Nakuru. Nakuru being the former provincial headquarters and having a level 5 referral hospital, the county government absorbed more staff from the national government," he said.
The governor however said he had appointed PricewaterhouseCoopers (PwC) to carry out a staff audit to establish if there are any ghost workers on the payroll.